Russia will win energy and diplomacy games this year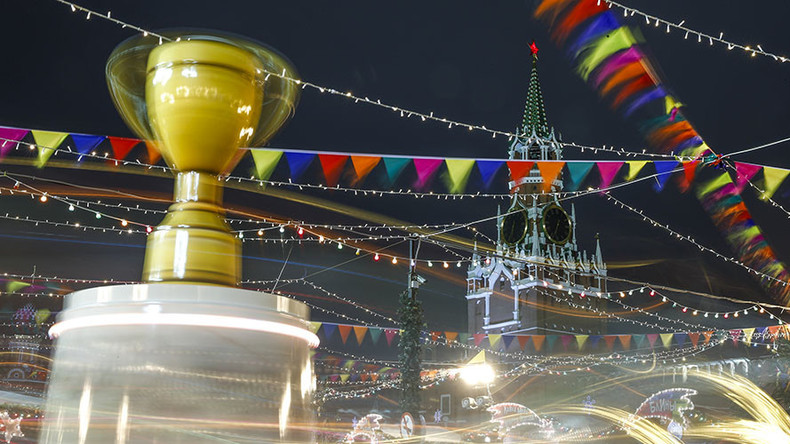 The last months of 2016 brought strategic largesses for Russia from three 'rather unfriendly corners' - the US, Japan and Qatar, Forbes magazine wrote. Those benefits will allow Russia to play from a position of 'enormous' strength this year, it added.
In a December article, Forbes contributor Nishtha Chugh said Donald Trump's victory in the US presidential election, as well as multi-billion dollar energy deals with Japan and Qatar, were the "perfect gift" for Moscow.
Russian President Vladimir Putin's two-day state visit to Japan could "serve as a primer for anyone looking to do business with Russia in 2017".
Sixty commercial deals were inked between the two countries during that December meeting. Among those deals energy agreements signed by Russian state-owned oil firm Rosneft and a conglomerate of Japanese companies.
"Potentially billions of dollars will flow between Japan and Russia on joint offshore exploration, the construction of another LNG plant in Sakhalin and a gas pipeline connecting Hokkaido," Forbes said.
According to the magazine, Japanese Prime Minister Shinzo Abe's decision to host to the Russian President, even at the risk of violating sanctions against Moscow, showed Tokyo's "strategic weakness and desperation to improve ties with Russia."
Trump's victory had also signaled changes in Russia's political and economic fortunes, creating strategic uncertainty for Japan, said the article.
READ MORE: Trump taps ExxonMobil CEO Rex Tillerson as secretary of state

Trump's choice of former Exxon chief Rex Tillerson for his secretary of state was called America's present to Russia. Tillerson's close ties with Moscow "diminishes Japan's scope for playing the potential mediator between America and Russia."
Another important pivot toward Russia came from Qatar, Forbes said, pointing to renewed relations and energy cooperation between the two countries.
In December, the Qatari sovereign wealth fund along with commodities trader Glencore signed a deal to buy a 19.5 percent stake in Russia's largest oil company Rosneft. The deal worth $11.3 billion has become the biggest privatization deal in Russia, according to Rosneft CEO Igor Sechin.
While some experts saw Qatar's deal with Russian Rosneft as a reflection of pragmatism in its foreign policy, that pragmatism could play to "Russia's benefit in global muscle-flexing."
You can share this story on social media: