Rise of the machines: Japanese firm's AI eliminates 34 white collar jobs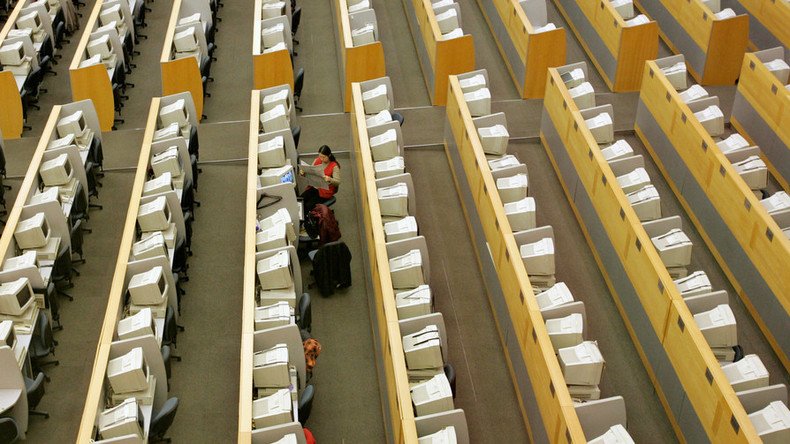 A Japanese insurer has become the latest company to engage artificial intelligence (AI) to improve its overall efficiency but, in the process, will render 34 white-collar workers redundant.
Fukoku Mutual Life Insurance says it has two primary goals for the move: to increase productivity by 30 percent and to save about 140 million yen (US$1.2 million) a year.
Welcome to 2017! The future is here. Workers at Fukoku Mutual Life Insurance are being replaced with an artificial intelligence system.

— Isabelle Roberts (@izzyroberts) January 5, 2017
The system is based on IBM's Watson Explorer which the company says has "cognitive technology that can think like a human," enabling it to "analyse and interpret all of your data, including unstructured text, images, audio and video."
"With Watson, you can provide personalized recommendations by understanding a user's personality, tone, and emotion," IBM adds.
Despite the AI 'hire', the final say on all of the company's insurance payouts remains with a human. The company has handled 132,000 payouts in the current financial year. By reducing the immense cost in man-hours, the company expects a solid return on its tech investment inside of two years.
Fukoku's move is a potential canary in the coal mine for young professionals worldwide.
A 2015 report by the Nomura Research Institute, claims that nearly half of all jobs in Japan could realistically be performed by robots by 2035. Similar predictions have been made in the US.
Various industries around the world have slowly but surely begun to adapt AI technologies into their businesses. A 2013 McKinsey Global Institute report identified 12 emerging technologies that would have a significant impact on the global workforce within a decade. The total economic impact on the global economy by 2025 has been estimated at $50 to $99.5 trillion.
AI made some significant milestones last year against their human counterparts:
Better election result predictions
MogIA, an AI system developed by Sanjiv Rai, founder of Indian start-up Genic.ai, correctly predicted the outcome of the US election in 2016 with analysis based on 20 million data points from diverse platforms such as Twitter, Google, YouTube and other social media platforms.
Beating 500-1 odds
A San Francisco-based startup named Unanimous AI built a swarm intelligence system based on how individuals within a group influence each other's decision-making. The swarm then correctly predicted the top four finishers in the Kentucky Derby – known as a superfecta – beating odds of 540-1.
Recognizing human speech
Microsoft's new speech recognition technology is able to transcribe conversational speech as well as (or even better than) humans. The technology scored a word error rate (WER) of 5.9 percent, down from the 6.9 percent it had achieved the previous month.
You can share this story on social media: