Bitcoin bombs by 31% in a matter of hours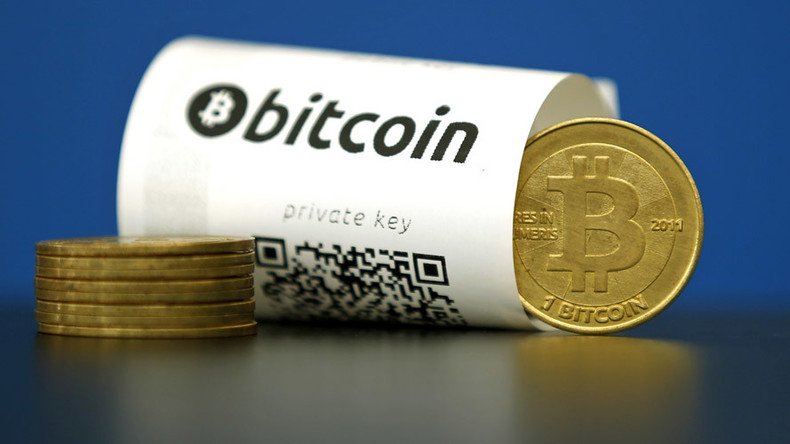 Bitcoin, the best-performing currency of 2016, has reported its biggest drop in two years just days after reaching a three-year-high of $1,000.
Oil market volatility and uneasy market sentiment surrounding US and EU uncertainties saw many turn to Bitcoin as the new 'haven' currency in 2016.
The looming threat of capital controls in China has put a serious dampener on the surge Bitcoin enjoyed late in 2016, reintroducing some of the volatility for which the cryptocurrency has become renowned.
As many economists suspected, with the growth of the Chinese investor class in recent years, Bitcoin appears to have become the main vehicle for virtual capital outflows – in defiance of Chinese currency laws.
In response, Chinese officials are now considering strengthening policies to restrict the movement of the cryptocurrency internationally, as investors have been buying Bitcoins on local exchanges and subsequently selling them offshore, bypassing rules on foreign exchange and cross-border fund flows.
China is the world leader in both the mining and trading of Bitcoin; current estimates place the crypto-currency's total worth above $16bn.
Back in 2013, China declared Bitcoin a commodity not a currency, removing any legal protections typically enjoyed by currencies and extricating it from the jurisdiction of the foreign exchange regulator.
However, this also leaves the door open for competition on the markets – something to which the Chinese Central Bank (People's Bank of China or PBOC) has alluded in the past, with the stated aim of developing and launching its own digital currency product in the near future.
The PBOC's comments on virtual capital controls sparked a 31 percent collapse in Chinese Bitcoin prices on Thursday, from 8,896 yuan (US$1,291) to 6,101 yuan ($885).
Overall, the Chinese currency fell by approximately 7 percent in 2016 in sharp contrast to Bitcoin's 125 percent rise in value. However, Bitcoin is currently down against the yuan by over 63 percent year-to-date after an overnight surge in the yuan as a direct result of the PBOC's latest squeeze on shorts.
You can share this story on social media: