Israeli drug firm fined for bribing officials in Russia, Ukraine & Mexico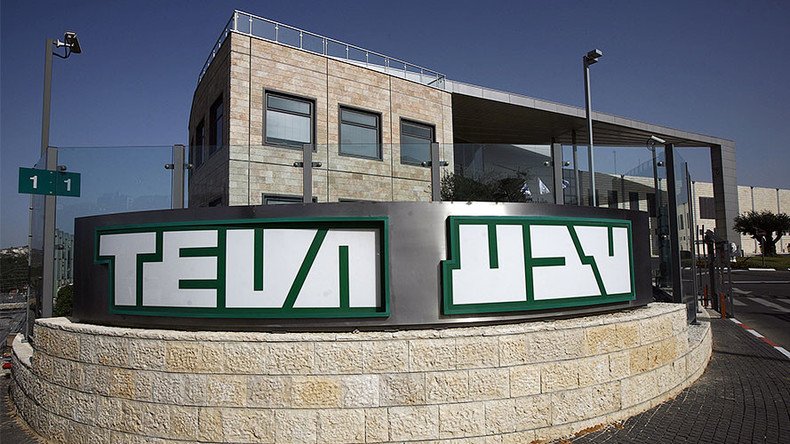 The Israeli pharmaceutical giant Teva must pay over $520 million following corruption charges made by the US Department of Justice (DOJ). The company breached the Foreign Corrupt Practices Act (FCPA) by bribing officials in Russia, Ukraine and Mexico.
Teva is the world's largest manufacturer of generic pharmaceutical products. According to the DOJ, its fully-owned subsidiary Teva LLC (Teva Russia) bribed a top Russian official to increase sales of the multiple sclerosis drug, Copaxone, during drug purchase auctions held by the Russian Ministry of Health.
Between 2010 and at least 2012, Teva earned an extra $200 million from Copaxone sales in Russia. The Russian official allegedly received $65 million through inflated profit margins. His name and department were not disclosed.
Overall, Teva will pay $520 million which includes the US criminal and regulatory penalties for its illegal activity in Russia, Ukraine and Mexico.
In Ukraine, Teva hired a senior government official in the Ministry of Health as "registration consultant." Between 2010 and 2011, the Israeli company paid him a monthly fee and covered his expenses, amounting to $200,000. In Mexico, Teva bribed doctors to prescribe Copaxone from at least 2005.
"Teva and its subsidiaries paid millions of dollars in bribes to government officials in various countries, and intentionally failed to implement a system of internal controls that would prevent bribery," said Assistant Attorney General Caldwell.
"Companies that compete fairly, ethically and honestly deserve a level playing field, and we will continue to prosecute those who undermine that goal," Caldwell added.
"As demonstrated by this case, the Foreign Corrupt Practices Act has a long reach. Teva's egregious attempt to enrich themselves failed and they will now pay a tough penalty," said William J. Maddalena, Assistan
You can share this story on social media: