Ukraine wants to block Booking.com over Crimea accommodation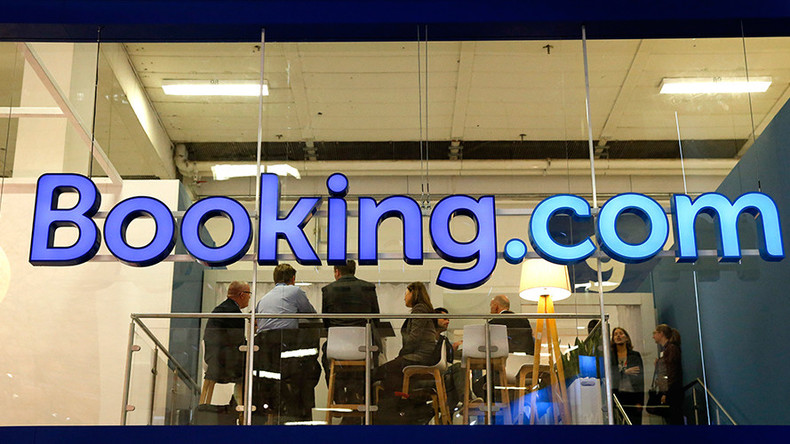 The ruling majority in the Ukrainian parliament have proposed a bill to block the Amsterdam-based accommodation website Booking.com from offering services in Crimea. Ukraine regards the territory as annexed by Russia. A lawsuit against the Dutch firm has been filed.
The Ukrainian Prosecutor's Office of the Autonomous Republic of Crimea (the way Kiev calls the detached peninsula), said a pre-trial investigation was started. It is looking at "the fact of participation of Booking.com officials in the illegally acquired property and in assisting the violation of entry/exit procedures in the temporarily occupied territory."
The Ukrainian prosecutor said the case began at the request of Popular Front deputy Grigory Logvinsky. The deputy said Booking.com might be blocked in Ukraine because the Dutch firm participates in "trafficking stolen goods." He has also demanded compensation from the company for all "illegally obtained funds."
"Hopefully, the highly-civilized Netherlands that considers Ukraine unworthy of being an EU member, will not fail to notice the elephant in the room, and will hold the violator of national and international legislation accountable," Logvinsky said on his Facebook page.
"As a Dutch company, Booking.com complies with all sanctions established by the EU and the Dutch government about Crimea," Booking.com told Russian business media RBC.
The company said it voluntarily made changes to the website so that users could accommodate in Crimea only if the purpose of their journey is not travel. The company does not give Crimea a country identification.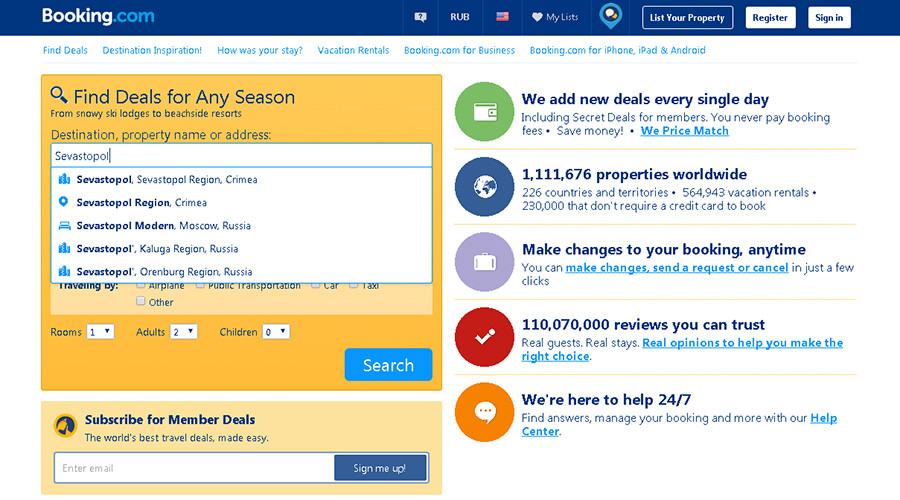 Booking's American rival Airbnb does not provide accommodation on the peninsula.
Crimea became part of the Russian Federation as a result of a referendum in March 2014.