Russia & Japan to develop oil & gas – Gazprom CEO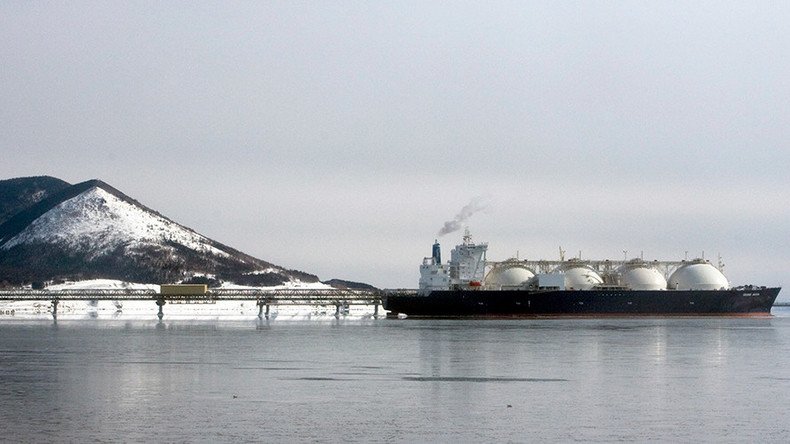 Moscow and Tokyo have improved energy cooperation during Russian President Vladimir Putin's visit to the Japanese capital, according to Gazprom Chief Executive Aleksey Miller.
"If earlier it was the Sakhalin-2 project, now it is the Baltic LNG project, gas processing at Amur, low-tonnage LNG, and tankage, as well as underground gas storage. We're witnessing the deepening and expansion of cooperation with Japanese partners," Miller told RT.
Miller said Gazprom is ready to increase deliveries to Japan, which is the third-largest energy market in the world. Gazprom is also negotiating with Japanese companies to construct the third stage of the Sakhalin-2 project which will have an annual capacity of 5.4 million tons.
The head of Russia's biggest natural gas developer stressed that Japanese companies are interested in more cooperation. Russian resources in the Sakhalin region and eastern Siberia are close to Japan and therefore the price of gas is much more competitive.
Speaking about the new agreements between Gazprom and Mitsui, Mitsubishi and the Japan Bank for International Cooperation (JBIC), Miller said it is a significant step forward in the Russian-Japanese cooperation.
On Friday, Russian and Japanese companies signed 68 documents during Putin's visit to Tokyo. Besides Gazprom's energy deals, they include oil agreements with Rosneft, as well as direct investment in Russian Far East renewable energy.
You can share this story on social media: