Ukraine 'discovers' vast gas deposit…already found in the 1980s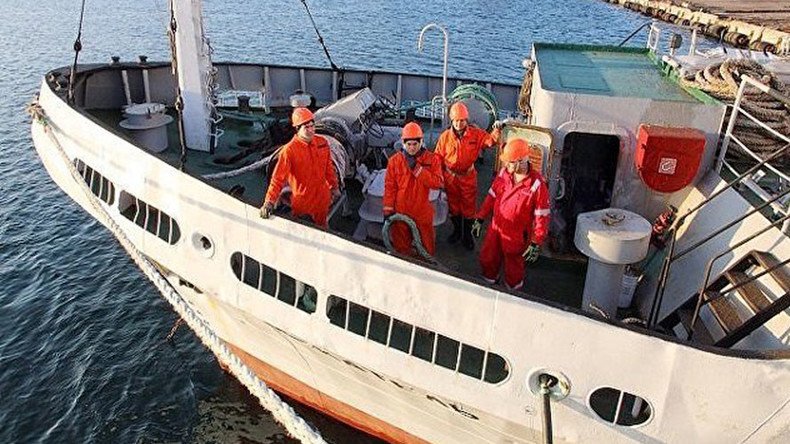 A Ukrainian exploration vessel has 'discovered' a huge gas field in the Black Sea. However, it turns out the field was already found by the Soviet Union 30 years ago.
"The fact that Ukraine once again began to search for oil and gas on the shelf of the Black Sea indicates a titanic shift in exploration work by the country. According to our estimates, gas reserves amounting to at least 40 billion cubic meters in an area of 7,000 square meters," said Ukrainian Minister for Mineral Resources Nikolay Boyarkin.
According to Boyarkin, Ukraine has enough resources to satisfy its gas needs and can produce it on its own.
However, it turns out the deposits near Snake Island in the Black Sea were discovered in the 1980s by Soviet explorers. Moreover, the rights for these resources have been disputed by Ukraine and Romania, and in 2009 the International Court of Justice ruled for Romania, leaving Kiev with only 12 miles around the island.
"When talking about the 'discovery,' Nikolay Boyarkin described it as a "titanic shift." The "shift" is indeed "titanic," joked Russian Deputy Prime Minister Dmitry Rogozin on Facebook.
You can share this story on social media: