Starbucks stock sinks as popular CEO Schultz steps down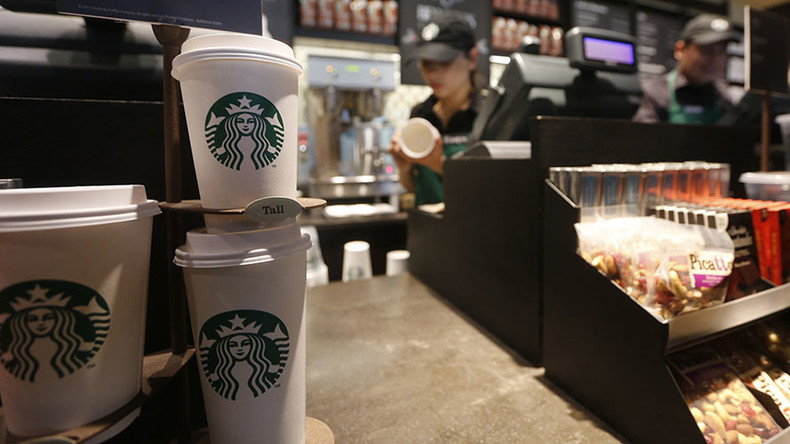 Shares of Starbucks have dropped more than four percent to $56.05 after the coffee chain announced Thursday that CEO Howard Schultz will be stepping down as chief executive in April.
Alarmed investors remembered back to the company's decline after Schultz left the firm in 2000, only to return eight years later. Starbucks' stock was trading below $10 then.
"Having him step down as CEO raised the anxiety level," Will Slabaugh, an analyst at Stephens, told Reuters. He added that Schultz is the heart and soul of the brand, its entrepreneurial leader, and its savior.
Investors are also concerned about falling traffic at Starbucks cafes. The company forecasts a mid-single-digit rise in 2017 same-store sales.
The 63-year old Schultz is leaving his post to focus on new high-end coffee shops. He will be replaced by the company's current number two Kevin Johnson, who has been on the board for seven years.
According to Schultz who will stay Starbucks executive chairman, the company is "ideally positioned" to continue its growth with Johnson at the helm.
"I'm not leaving the company and I'm here every day," said Schultz who aims to build Starbucks' ultra-premium Reserve stores and showcase Roastery and Tasting Rooms around the world. He also wants to set the brand's "social impact agenda" that includes sending employees to college and recruiting veterans.
Schultz joined Starbucks in 1982, stepped down as chief executive in 2000, before returning in 2008 when the company was going through hard times. Known as "Steve Jobs of Starbucks," Schultz managed to get the company back on track. Late last year, Starbucks' stock hit an all-time high above $60.
Starbucks has more than 25,000 stores in 75 countries.