Oil continues rally as Russia joins OPEC production cut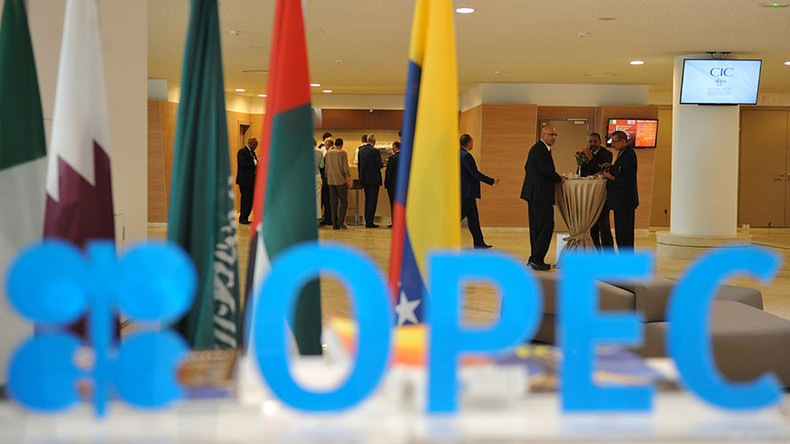 Crude oil prices extended gains on Thursday on news the Organization of the Petroleum Exporting Countries (OPEC) signed its first coordinated production cut in eight years and the biggest non-member producer Russia agreed to join.
While OPEC pledged to slash its output by 1.2 million barrels per day (bpd) to 32.5 million, the deal also envisages a 600,000 bpd cut from producers outside the cartel, and Russia will contribute to half of it.
"This is a very important step for the global oil industry, aimed at restoring a healthy balance of supply and demand. It will keep the industry attractive for investments in the long term," said Russian Energy Minister Aleksandr Novak.
"We are optimistic about the agreement reached today and believe it to be a historically important event," said the Russian minister.
Oil prices were rising all day ahead of the November 30 announcement and continued to rally on Thursday, gaining over ten percent in two days.
Brent crude was trading at above $53 per barrel, while US West Texas Intermediate was approaching $51 per barrel.
"OPEC has delivered an agreement. Bulls got as much as could be hoped for...For the time being, oil prices have received a huge support," said Jason Gammel of US investment bank Jefferies, as quoted by Reuters.
Barclays has expressed skepticism, as the agreement only caps production, not exports.
"The outcome is consistent with... what OPEC production levels were expected to be in 2017 irrespective of the deal reached," said the British bank.
"We do not believe that oil prices can sustainably remain above $55 per barrel, with global production responding first and foremost in the US," said Goldman Sachs.
Production in the US has grown by more than three percent this year, reaching a daily output of 8.7 million barrels.
You can share this story on social media: