Egypt to expand Russian industrial zone in Suez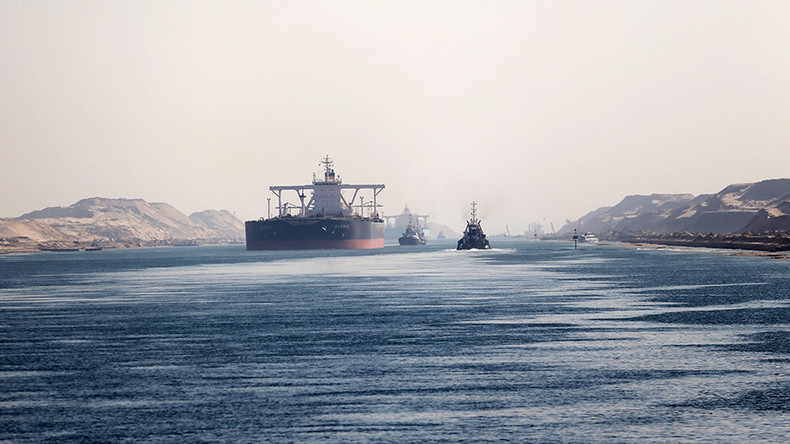 The area of the Russian industrial park on the Suez Canal is to be expanded from 80 to 2,000 hectares (20 sq. km.), said Russia's Industry and Trade Minister Denis Manturov.
"Egypt's President Abdel Fattah al-Sisi has decided to allocate 80 hectares to us in the eastern part of Port Said on the Suez Canal. In the future Cairo is ready to expand this zone to 2,000 hectares," Manturov said on Friday.
Manturov says work on the intergovernmental agreement may be finished in the first quarter of 2017. Construction of the industrial park will start in 2018.
The decision to build a Russian industrial zone in Egypt was agreed by President Vladimir Putin and his Egyptian counterpart in 2014. Negotiations were temporarily frozen after a Russian airliner was blown up by terrorists over the Sinai Peninsula in October 2015.
The new industrial zone will have a friendlier tax regime for resident Russian firms. It is expected to provide 77,000 jobs, and the companies expect revenues to reach $11.6 billion. The tax rate for businesses in the project and personal income tax will be 10 percent. Sales tax will be abolished.
Russian companies will design and construct the industrial facilities, jointly produce and supply various types of equipment, and provide the necessary technical assistance.
It is estimated around $4.6 billion will be invested in the construction of the industrial park by 2035.
Two years ago Egypt announced the modernization of the Suez Canal, which is one of the world's major transportation routes. Originally, it was planned to complete the work in three years, but later it was reduced to 12 months. The new Suez Canal will include a vast range of services, as well as several industrial parks, including Russian, Chinese and Italian.