US markets hit record highs in post-election rally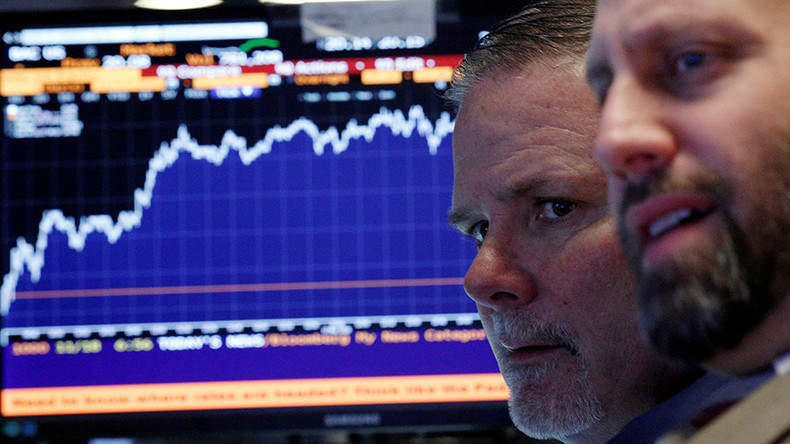 The three major US stock indices set a record closing on Monday, extending their gains since the US presidential election.
The S&P 500 gained 16.28 points to a historic high of 2198.18 points. The index is now up nearly three percent since November 8, when Donald Trump was elected the 45th US president.
The Dow industrials rose 88.76 points to close at a record high of 18,956.69. The Nasdaq Composite added 47.35 points to 5368.86.
"The post-election rally is continuing," Bucky Hellwig, senior vice president at BB&T Wealth Management in Birmingham, Alabama, told Reuters. Optimism that Trump will ease regulations and reduce taxes "keeps pulling money into the market," he added.
Read more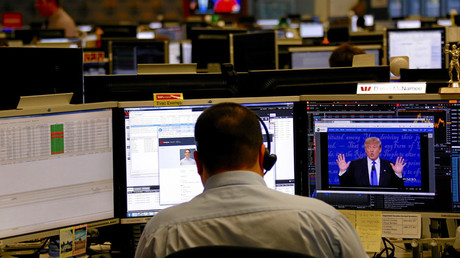 The stock market euphoria was led by gains in energy shares as oil prices reached the highest levels in three weeks on hopes the OPEC would agree an output cut next week.
"I think oil, and commodities in general, are leading the way for stocks," chief market economist at First Standard Financial Peter Cardillo told CNBC.
Stocks have mostly rallied since the election as investors have piled into banks, health care and other companies expected to benefit from Trump's policies. At the same time, investors have pulled back from Treasury bonds on expectations of higher growth, inflation, and interest rates.
"Our bond guys said the implementation of Trump's platform will result in stronger economic growth, stronger inflation, and the Fed will tighten rates," Phil Orlando, chief equity market strategist at Federated Investors was cited by the Wall Street Journal.
"When we saw that, we immediately increased our equity allocation and took it out of Treasurys," he said.
The benchmark 10-year note yield slipped to around 2.33 percent on Monday but was up from 1.86 percent on Election Day.
Before the election analysts predicted a stock market crash if Trump wins the White House. Now Wall Street is betting Trump's presidency and a Republican-controlled Congress will lead to more stock market gains over the next four years.