Vietnam walks away from American-backed trade deal TPP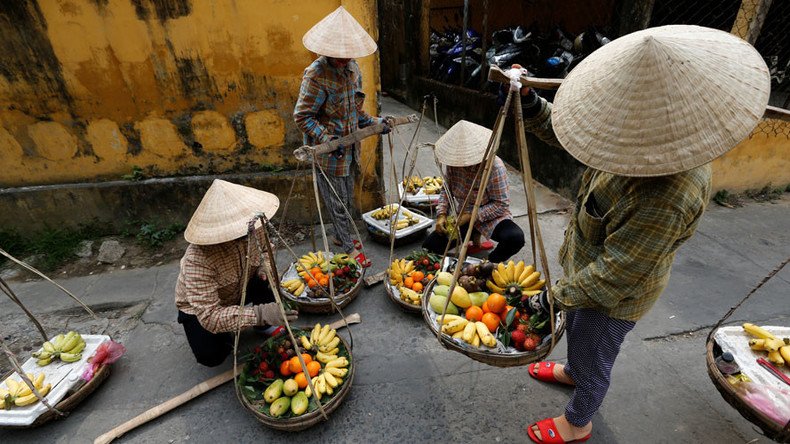 Vietnam has decided not to join the Trans-Pacific Partnership (TPP), with the trade deal's future uncertain under incoming US President Donald Trump.
"The United States has announced it is suspending the submission of TPP to the parliament so there are not sufficient conditions for Vietnam to submit its proposal for ratification," Prime Minister Nguyen Xuan Phuc told the National Assembly, according to Reuters.
The TPP deal is a project of incumbent US President Barack Obama aimed at increasing American exports. The future of the trade deal is highly uncertain in the Republican-dominated Congress and with President-elect Trump calling the project a "disaster".
"TPP is now in the history dustbin for sure," Gary Hufbauer, a senior fellow at the Peterson Institute for International Economics, told Politico last week.
Asian countries have reacted differently to the increasing likelihood of the trade treaty failure. Malaysia is focusing on a China-led trade agreement, while Japan has been seeking to revive the TPP.
"We already have signed 12 free trade agreements, so joining the TPP is good, but without joining TPP we will still continue to further the economic integration under programs we have joined," said the Vietnamese Prime Minister.
Among Vietnam's free trade agreements is a deal with the Russia-led Eurasian Economic Union that came into power in October. Almost 60 percent of the tariffs between Vietnam and the bloc uniting Russia, Armenia, Belarus, Kazakhstan, and Kyrgyzstan have been eliminated with another 30 percent expected to be eliminated in the next five to ten years.
"We are ready to cooperate with the United States for co-development on the principle of respecting independence, territorial sovereignty, causing no harms to each other. In that spirit, I believe the Vietnam-US ties will be better in the coming time," said Phuc.
Last week, Vietnam's trade minister said traditional exports like textiles, seafood and footwear would remain competitive even without the US deal.
You can share this story on social media: