US stock markets neutral on Trump win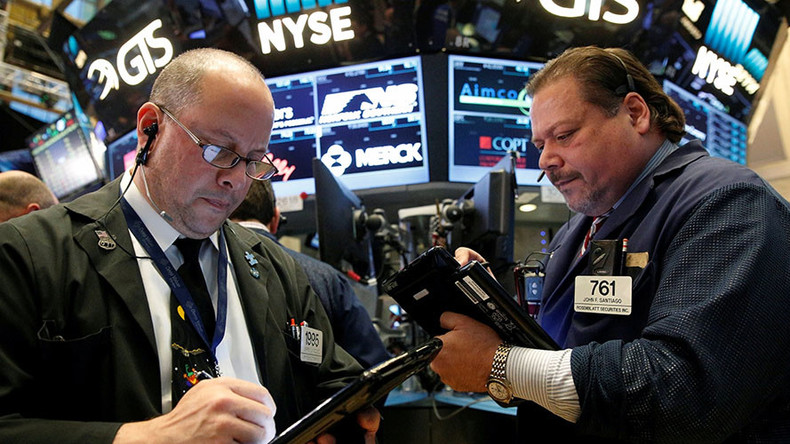 The main US indexes did not plunge significantly during the first minutes of trading in New York. Futures had pointed to a sharply lower open for Wall Street on Wednesday after Donald Trump won the US presidential election.
The Dow Jones Industrial Average was trading flat at 18,341 points. The Nasdaq Composite dropped 17 points, or less than a half percent. The S&P 500 index was 0.14 percent down.


If I told you Trump would win and the S&P would open unchanged... What would you have told me?

— Jonathan Ferro (@FerroTV) 9 ноября 2016 г.
Germany's DAX and France's CAC 40 index were losing less than half a percent, while UK's FTSE 100 was up 0.2 percent.
Read more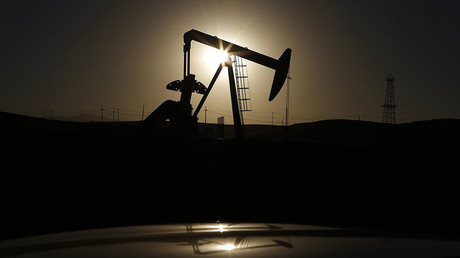 Shares in steel producers, defense firms and pharmaceuticals firms are rallying, as speculators expect a rise in infrastructure projects, military spending, and a more favorable environment for drug producers during Trump's administration.
Pfizer was up nearly 10 percent, while its rival Merck gained six percent. Machine maker Caterpillar went up eight percent.
Shares in biotech companies are skyrocketing with the Nasdaq biotech index showing its biggest intraday gain in eight years.
Gold, platinum, palladium and other precious metals were all in the green, rising one to two percent.

The crude oil benchmarks have fallen less than half a percent, with Brent trading at $45.88 and WTI at $44.8 a barrel.

Healthcare firms are the worst performers on the S&P 500 with insurance group Centene Corporation down 16 percent. Private healthcare providers are also falling eight to 14 percent.