Oil to hit over $150 within 25 years – OPEC
The average price for crude will reach $155 per barrel in nominal terms by 2040, which is the equivalent of $92 in real prices in 2015, according to OPEC's annual World Oil Outlook report released on Tuesday.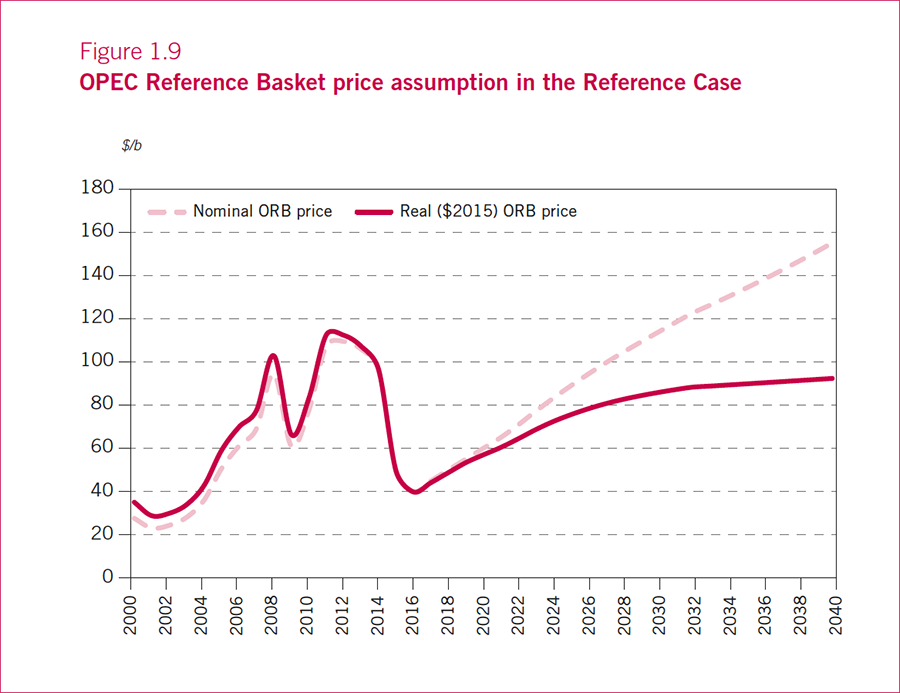 The producer group assumes that the price for the OPEC Reference Basket (ORB), the blend benchmark used by the cartel's members, will be around $40 this year. The price recovery will continue with $5 increments every year, reaching over $60 a barrel up to 2021.
READ MORE: Oil prices slightly rebound after last week's fall

The global demand for crude in the medium-term is expected to increase up to 99.2 million barrels a day (mbpd) by 2021. According to long-term projections, demand will rise by 16.4 percent in 2015-2040 to reach 109.4 mbpd.
"Global oil demand growth comes mainly from the road transportation sector, petrochemicals and aviation," the report says.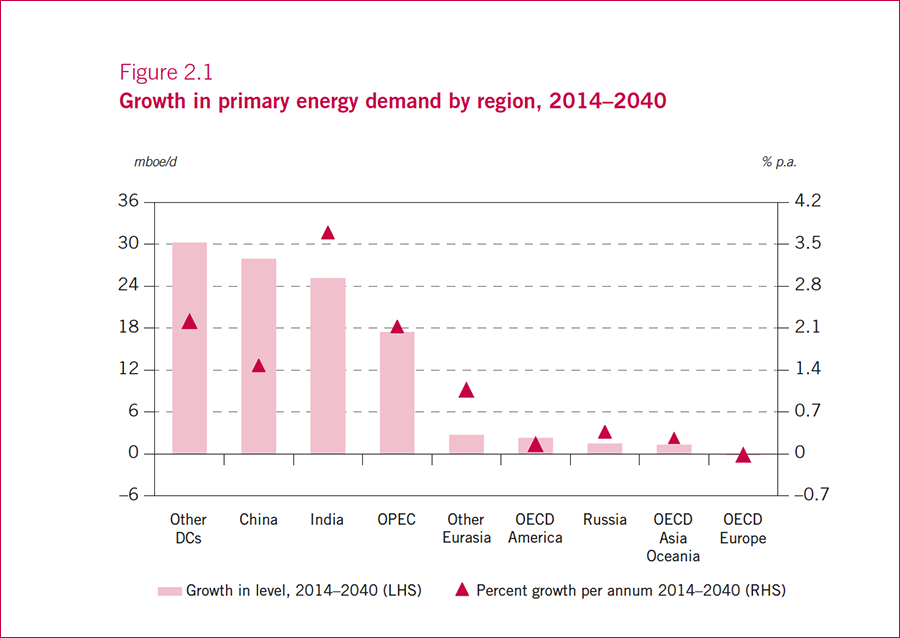 Total global primary energy demand is expected to advance by 40 percent in 25 years – reaching more than 382 barrels of oil equivalent (boe) – with developing countries to provide a major part of the boost.
OPEC experts say the crude market has continued to readjust to the changing industry landscape since January, when prices fell to $27 per barrel. Since then, they have rebounded to the current $45-$50.
"During 2016, the market has shown signs that fundamentals are gradually rebalancing. However, despite non-OPEC supply contracting considerably, global demand remaining robust and the pace of the stock build decelerating, it is clear that instability and volatility remain," the group's report says.