Tesco Bank freezes transactions after 20,000 customers lose money in hack attack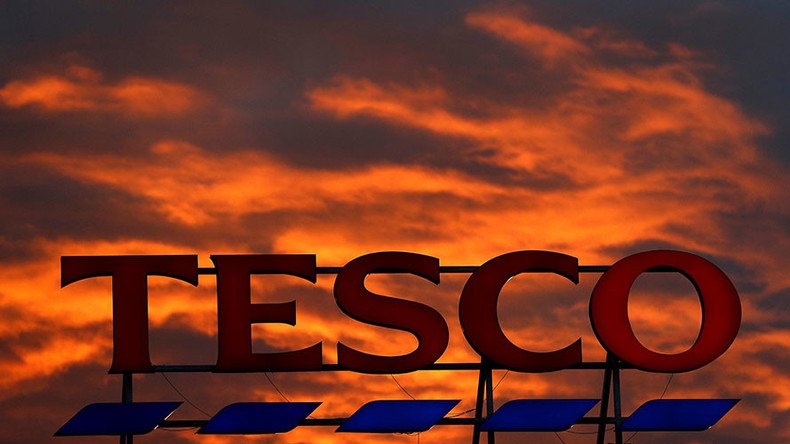 The UK's Tesco Bank has temporarily halted online transactions after thousands of customers lost money from their accounts due to an online hacking attack.
The bank's chief executive Benny Higgins said on Monday the decision was an attempt to protect customers. According to him, about 40,000 accounts saw suspicious transactions over the weekend, which he described as "online criminal activity." Money has been withdrawn from half of the accounts affected, he said.
"We apologize for the worry and inconvenience that this has caused for customers, and can only stress that we are taking every step to protect our customers' accounts. That is why, as a precautionary measure, we have taken the decision today to temporarily stop online transactions from current accounts," Higgins told the BBC.
He added customers will still be able to use their cards for cash withdrawals and use online banking, but won't be able to make online transactions until the situation is back under control. "Customers are not at financial risk," Higgins said.
Tesco Bank has over seven million customer accounts and 4,000 staff based in Edinburgh, Glasgow and Newcastle.
Over the weekend bank customers started reporting money disappearing from their accounts, some holders saw up to £700 missing. Customers also complained about a lack of communication from the bank.
"Looked at my account this morning to find a large hole! There was £2 in there; there should have been a lot more!" said Mark Noakes from Thrapston. Customer services said it will take 48 hours to sort transactions on Noakes' account.
"For such a big company they are not being professional. I'm doing well compared to some others as I have another bank account and this will all get sorted somehow," Noakes added.
The Financial Conduct Authority and the National Crime Agency (NCA) are monitoring the situation. "It will be investigated and hopefully that will lead to action and arrests," the NCA said, adding it was coordinating a response among law enforcement agencies.
You can share this story on social media: