Russian manufacturing activity back on track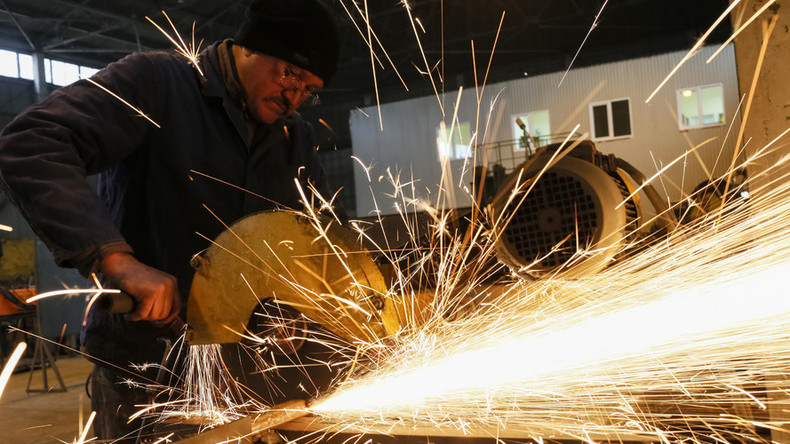 October factory activity in Russia climbed the highest level in four years, pointing to signs of an economic recovery, according to a Markit Economics report.
The seasonally adjusted Purchasing Managers' Index (PMI) was up to 52.4 in October from 51.1 in September. Analysts expected the index to fall to 51.0.
Any reading above 50 indicates expansion in the sector on a monthly basis, anything below means contraction.
"The upturn in Russia's manufacturing sector shifted into a higher gear, as businesses recorded marked increases in production, new orders and outstanding business," the report says.
Production, boosted by stronger demand for Russian goods, rose for the sixth consecutive month. Moreover, the rate of growth was the highest in 67 months.
New orders grew at their quickest pace in three years on higher domestic demand, but new export orders recorded a decline.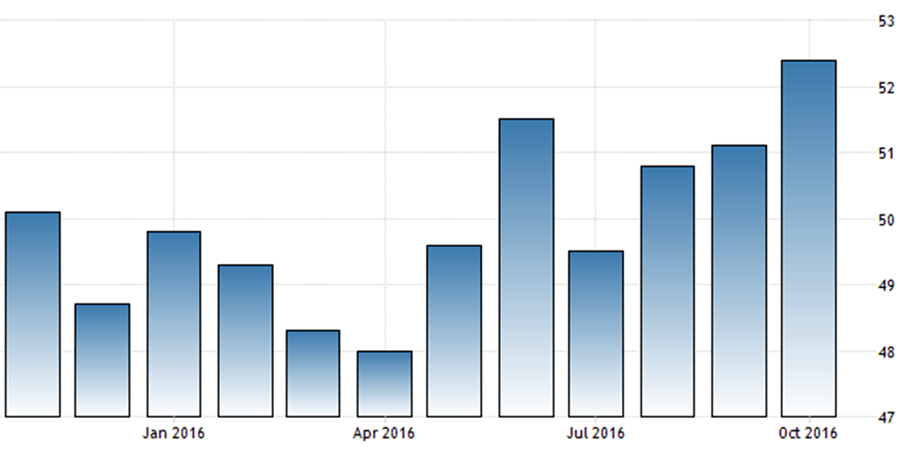 Russian manufacturers continued to cut staff for the fourth month running in October. "There remained a divergence between sectors: consumer and intermediate goods producers signaled job losses, compared to net hiring at investment goods firms," according to the report.
"That said, with signs of capacity pressures in the sector intensifying, workforce numbers should return to growth territory in the near future," said Markit economist Samuel Agass.
The manufacturing sector still faces inflationary pressures as companies reported a rise in both average costs and selling prices. Output price inflation eased from September despite input costs rising at a faster pace.
Buying activity at factories grew at the sharpest pace in just under four years, but levels of material stock declined further.
"The trajectory of Russia's manufacturing upturn shifted higher during October, as the headline PMI reached a four-year high. The latest figure was indicative of a solid improvement in operating conditions and a clear sign that the sector may finally be making a sustainable recovery," said Agass.
You can share this story on social media: