Microsoft plans major price hike in Britain, citing weak sterling
Published time: 24 Oct, 2016 14:37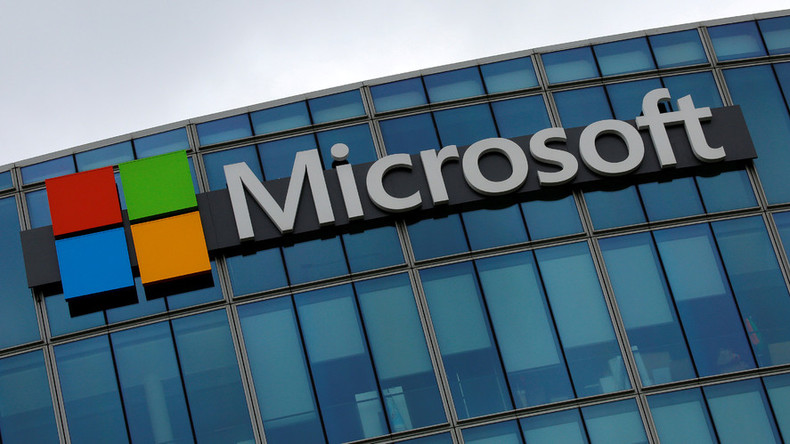 US software firm Microsoft has announced it will be raising prices on its products sold in Britain by up to 22 percent due to the weakening pound.
The British currency has lost around a fifth of its value against the US dollar since the June vote to leave the European Union.
"Effective January 1, 2017, we will be increasing British pound pricing to harmonize prices for enterprise software and cloud services within the EU/EFTA region," Microsoft announced on Monday.
"We periodically assess the impact of local pricing of our products and services to ensure there is reasonable alignment across the region and this change is an outcome of this assessment. These changes are similar to the recent harmonization adjustments to pricing in Norwegian krone and Swiss franc we made in April 2016," said the US tech company.
Microsoft will hike on-premises enterprise software by 13 percent, while enterprise cloud prices in British pounds will increase by 22 percent. At the same time, the pricing change will not affect consumer software or consumer cloud services.
"Where we are made aware of proposed price changes for a specific supplier we will work closely with that supplier to identify ways to mitigate any increases in price," said a spokeswoman for the British Cabinet Office.
Weak sterling has unveiled other surprises for British consumers, especially in technology. They have to pay as much as 16 percent more for the new iPhone models compared to older versions.
The issue hit the headlines in October when Britain's biggest supermarket, Tesco briefly removed some Unilever products over a price dispute. The consumer goods multinational had been trying to raise the prices it charges the country's four biggest supermarket chains – Tesco, Sainsbury's, Asda and Morrisons.
Switzerland's Nestle has said it is also looking at increasing prices in the UK, following the steep decline in the British currency.