Russia wants increased trade with Argentina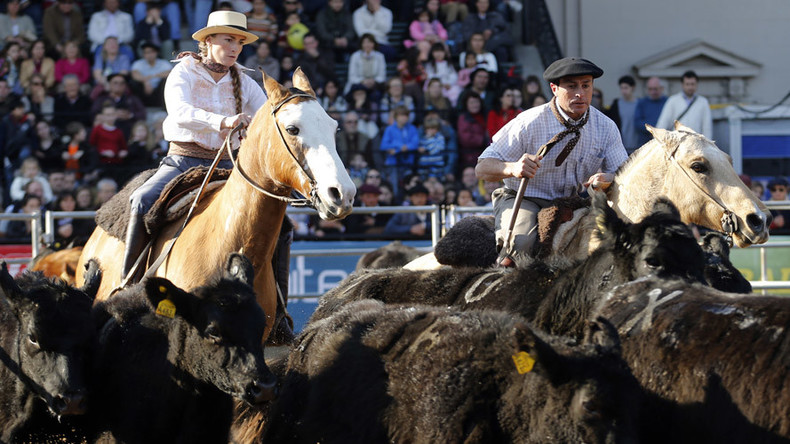 Moscow and Buenos Aires have agreed to expand trade in food products, Russia's Ministry of Agriculture said on Friday.
Read more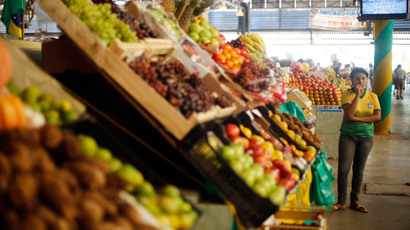 "We have the opportunity to increase imports of Argentinian pears, apples, citrus, seafood and dairy products. Expanding Russian agricultural produce exports to Argentina will balance our bilateral trade,"said Russian Minister of Agriculture Alexander Tkachev after meeting with his Argentinian counterpart Ricardo Buryaile.
Argentina is interested in improving trade with Russia, Buryaile said. He's looking for reduced import duty on fertilizers, and the supply of agricultural machinery.
"I hope together we can bring trade turnover of agricultural produce between our countries to a new level, including through the expansion of product lines," said Tkachev.
Within Latin America, Argentina is Russia's fourth biggest trading partner, after Brazil, Mexico, and Ecuador. More than 84 percent of the goods Russia imports from Argentina are agricultural, such as fruit and meat.
The trade last year was almost $1 billion compared with $1.34 billion in 2014.
According to Russian President Vladimir Putin, trade with Argentina grew by almost two percent from January to June this year. Argentina is an important trading partner, he said when meeting the country's leader Mauricio Macri at the G20 summit in September.