Weak sterling pushes UK inflation to 2yr high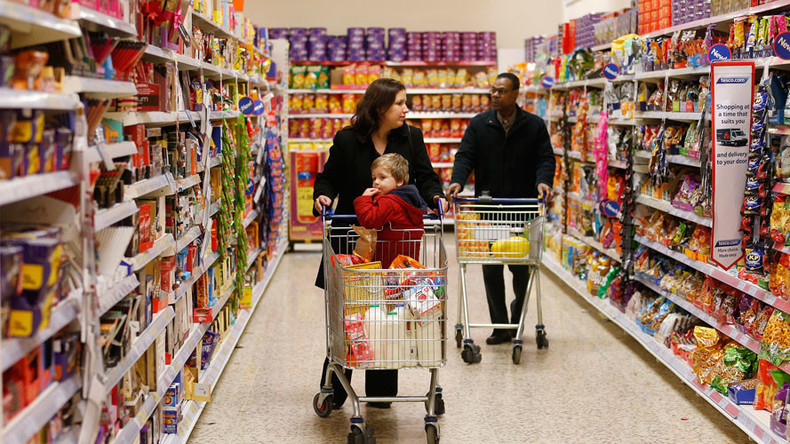 Inflation in Britain has accelerated at its quickest pace since November 2014 as the pound continues to weaken against major currencies. The official numbers show consumer prices increased by one percent last month, above expectations.
Economists are seeing this as a start of higher inflation, fueled by the pound's near 20 percent drop since Britain voted in June to leave the European Union.
"The worrying factor is that today's figure represents only a tiny part of sterling's steep drop, and no effect from the second big tumble earlier this month," said Thomas Laskey, fixed income investment manager at Aberdeen Asset Management.
Despite inflation possibly exceeding the Bank of England's (BoE) target of two percent, Governor Mark Carney said he could tolerate "a bit" further consumer price growth, propped up by a weak currency. Bloomberg-polled economists expect the BoE to cut interest rates in November from the current historic low of 0.25 percent.
"After years of undershooting, he must allow a little bit of overshooting. He cannot push too hard on inflation, it risks upsetting the fragile recovery," former Bank of England foreign exchange manager John Nugee told the media.
Government statisticians say they are waiting for clear signs of impact from the plummeting pound. The main factors of September's inflation rise were the biggest monthly increase in clothing prices since 2010 and higher fuel costs.
However, not all consumer goods became more expensive in the UK, the Office for National Statistics said.
"There is no explicit evidence the lower pound is pushing up the prices of everyday consumer goods," said Mike Prestwood, head of inflation at the ONS.
The UK's biggest supermarket Tesco briefly halted online sales of goods produced by Unilever because of a dispute over potential price increases.
The news about the inflation rate pushed the pound higher against the dollar. The British currency is almost one percent up on Tuesday against the greenback, trading at 1.2280.