Exxon has lost over $1 billion from Russian sanctions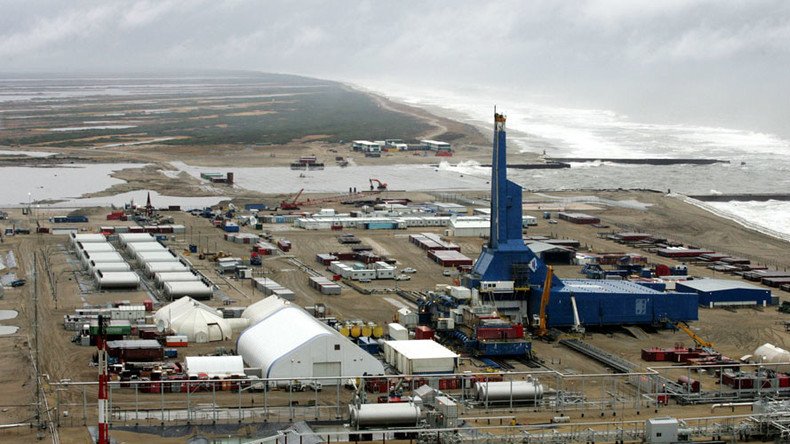 Exxon has turned into a collateral victim of the US economic sanctions against Russia. So while supermajor BP's chief executive Bob Dudley said earlier this week that he was "a little saddened" with the way the Deepwater Horizon movie has painted his company, Exxon's Rex Tillerson has perhaps an even greater reason to be a little saddened.
Exxon, the world's biggest oil and gas company by value, entered Russia in the 1990s and has enjoyed a long and fruitful presence there. This presence was set to expand further with Exxon's plans to take part in the exploration and exploitation of the country's Arctic shelf. Unfortunately for Exxon, the US and the EU hit Russia with sanctions over the annexation of Crimea and its support for Eastern Ukrainian rebels.
The sanctions forced Exxon to shelve its Arctic plans, and it started to lose money from revenues generated by its ongoing Russian projects, such as the flagship project Sakhalin-1 and a number of joint ventures with Russia's Rosneft. It also lost future revenues. The Arctic venture alone was valued at $500 billion in total investments. What made the project particularly appealing for Exxon was that Rosneft's CEO, Igor Sechin, had promised to exempt the company from export duties and property tax.
It was all going so well before the White House ordered Exxon to basically drop everything and go home, banning the export of any technical know-how and equipment in the area of drilling for oil and gas, including shale technology.
As of early 2015, seven months after the sanctions were launched, Exxon had suffered losses amounting to about $1 billion from its Russian operations. That may not look like a whole lot of money for a company that reported second-quarter profits of $1.7 billion this year. The problem lies in the future, at least according to some observers such as financial columnist Liam Denning.
More on Oilprice.com: India, Russia Discuss US$25 Billion Gas Pipeline
Exxon, as befits its size, focuses on large-scale projects, with billions of barrels in reserves, to ensure its long-term business sustainability. However, such large-scale projects are getting increasingly rare—oil and gas are, after all, finite—and the Russian Arctic was one of the few places that offered the company a very attractive set of characteristics, including relative accessibility of the resources, a good working relationship with the local partners, and no great pressure from environmentalist groups, at least relative to the US and Western Europe.
Now, if the sanctions persist, Exxon will have to start looking elsewhere for new opportunities to maintain its organic reserve replacement rate at the commendable 101 percent for last year. This is indeed commendable: the reserve replacement rate for the seven biggest public energy companies in the West was just 75 percent in 2015. Still, it's not good enough for Exxon, Denning argues, as the company pumps some 4 million barrels of crude every single day.
Exxon can either wait for the sanctions to be lifted, or it can start looking for new opportunities right now. The problem with waiting is that ironically, the sanctions seem to have done more good than bad, and not just for Russia, but for the US as well. In a June article, Bloomberg reported that the US has become Russia's fifth largest trade partner, at the expense of Europe, since the Kremlin responded to the Western sanctions.
That's not really good news for Exxon as it may encourage the two countries to leave the sanctions in place for a longer period. That's no joke—the Russians themselves say the sanctions are a blessing in disguise. So, the world's largest oil company might do well to seek new large-scale opportunities elsewhere, especially now, with the bilateral political situation heating up despite the good trade relations.
This article was originally published on Oilprice.com
You can share this story on social media: