Euro 'house of cards' will collapse, monetary union architect warns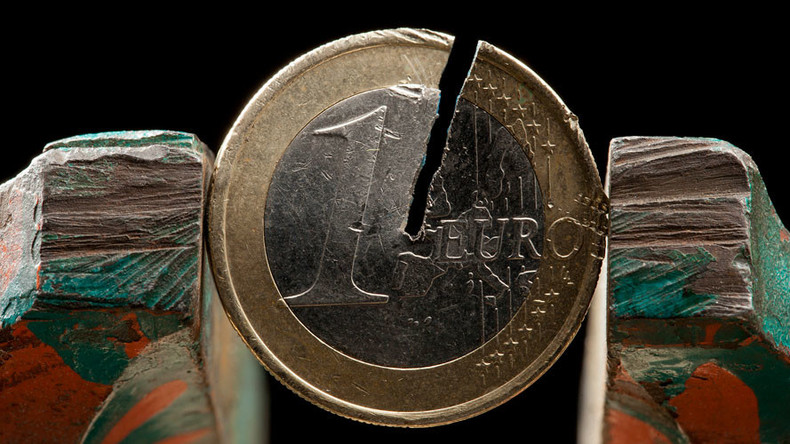 The eurozone is like a ticking bomb that will explode sooner or later, said one of the founders of the single currency and the first chief economist of the European Central Bank (ECB) Otmar Issing.
"One day, the house of cards will collapse," Issing said in an interview with the journal Central Banking.
"Realistically, it will be a case of muddling through, struggling from one crisis from the next. It is difficult to forecast how long, but it cannot go on endlessly," the economist added.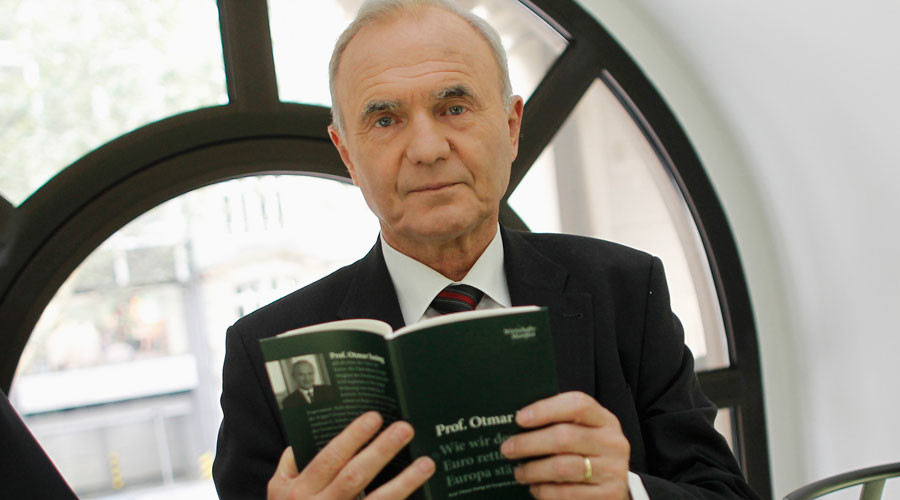 According to Issing, the ECB is on a "slippery slope", blasting the system for bailing out bankrupt states.
"The Stability and Growth Pact has more or less failed. Market discipline is done away with by ECB interventions. So there is no fiscal control mechanism from markets or politics. This has all the elements to bring disaster for monetary union," he said.
The former ECB chief economist also criticized the eurozone for its quantitative easing policy, and buying over €1 trillion in bonds at "artificially low" or negative yields.
"An exit from the quantitative easing policy is more and more difficult, as the consequences potentially could be disastrous," Issing said.
"The decline in the quality of eligible collateral is a grave problem. The ECB is now buying corporate bonds that are close to junk, and the haircuts can barely deal with a one-notch credit downgrade. The reputational risk of such actions by a central bank would have been unthinkable in the past," he added.
Issing is known for criticizing the Greek bailout in 2010, saying it was more of a rescue for German and French banks that were financing Athens. He said Greece should have been excluded from the eurozone as a lesson for other members. According to the economist, Athens was to be helped only when it returned to the drachma.