Samsung losses to exceed $5bn over Note 7 failure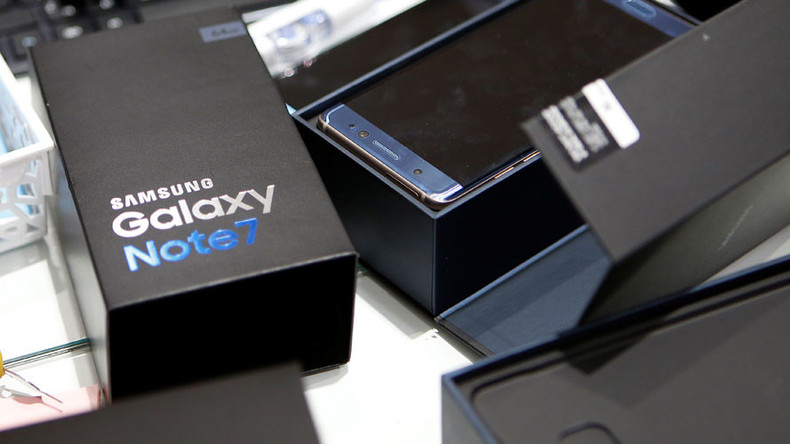 South Korean tech giant Samsung is expecting $5.4 billion in total losses from the cancellation of the Galaxy Note 7 smartphones. This week the company said it was scrapping the entire line less than two months after launch due to safety considerations.
Samsung said it has suffered a $2.3 billion hit to third-quarter profit and will lose approximately $3.1 billion on the Note 7 recall over the next six months.
The decision to ditch the Note 7 could cost Samsung $9.5 billion in lost sales and put a $5.1 billion hole in profit between October and the end of 2017, Nomura Securities predicted.
Samsung said it would expand sales of gadgets like the Galaxy S7 and S7 edge phones, to make up for the lost revenue.
"Additionally, the company will focus on enhancing product safety for consumers by making significant changes in its quality assurance processes," Samsung said.
After weeks of unsuccessful attempts to save the brand's image, the electronics firm announced on Tuesday it was ending the production and sale of the troubled Galaxy Note 7 smartphone.
In September, Samsung announced a global recall of at least 2.5 million phones due to faulty batteries that could ignite, and assured customers fixed devices were safe. However, the problems with overheating and fires continued.
Experts say the tech giant's failure to correct the problem has already hurt its brand, and threatens to derail the recovery of its mobile business.
"The sales impact on other models remains unclear," Kim Sung-soo, a fund manager at LS Asset Management, which owns Samsung Electronics shares, was cited by Reuters.
"The end of the premium model will damage Samsung's brand, and hurt demand for its other models. It is difficult to measure such an impact," he added.
Samsung posted earnings of $7.2 billion in the second quarter of 2016, with mobile profits growing 57 percent.
You can share this story on social media: