ECB makes bond yields so negative that it can't afford them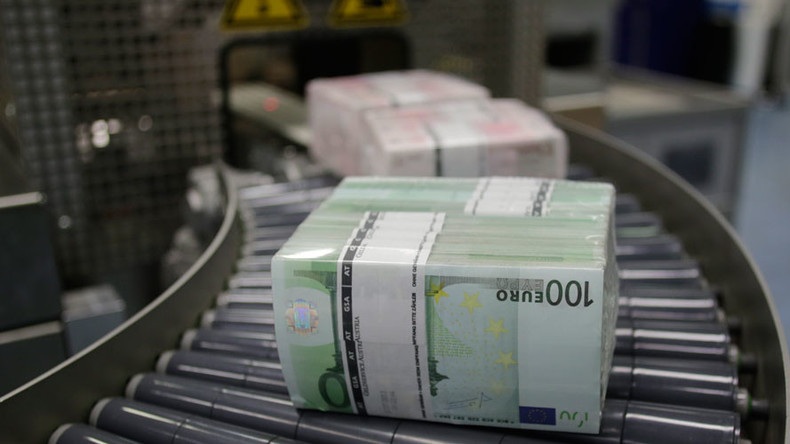 The European Central Bank has pushed yields on the corporate-bond market so low that they no longer meet the criteria of its own bond-buying program, Bloomberg reports.
According to the media's data, yields on bonds from Paris's public transport network have already dipped to -0.4 percent. Bonds from Europe's largest engineering company Siemens, as well as French train operator SNCF and oil company Sagess are approaching this threshold.
As more and more corporate bonds in Europe are turning negative, economists are raising questions how long the ECB can stimulate growth through buying bonds.
Yields on €2.6 trillion worth European government bonds have turned negative after the central bank bought €1.3 trillion in fixed-income assets, including €32 billion in corporate bonds, Bloomberg reports.
"This is a sign of how much impact corporate bond buying has had on the credit market. If corporate yields continue to fall, then conceivably it could impact the ECB's ability to buy bonds. It's surprising how quickly we've reached this situation," said Barnaby Martin, a European credit strategist at Bank of America.
"It's crazy. It feels wrong to buy something at a negative yield. It's definitely become harder to generate returns. This year the market has performed well but next year it will be very difficult to generate value for clients, starting from zero," Thomas Kristiansson, head of credit fixed-income at SEB Investment Management told the media.
Earlier, the media reported that the ECB is considering rolling back its quantitative easing (QE) program, reducing it by about €10 billion a month. Since January 2015, the regulator is buying €80 billion public and private sector securities on a monthly average. The ECB wants to boost euro-area inflation to about two percent by March 2017, when the program ends.
You can share this story on social media: