Saudi Arabia cuts ministers' salaries, reduces public sector bonuses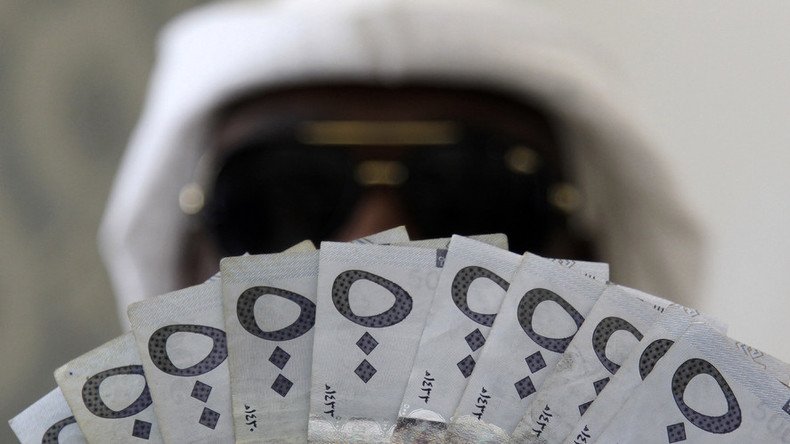 The Kingdom of Saudi Arabia is trying to significantly cut costs at a time of cheaper crude oil. In one of the most drastic measures to date, Riyadh has slashed ministers' salaries by 20 percent and abolished public sector perks.
"The cabinet has decided to stop and cancel some bonuses and financial benefits," reported the state TV channel Ekhbariya. Government employees make up two-thirds of working Saudis.
Housing and car allowances will be reduced by 15 percent. Overtime bonuses have been slashed by 25-50 percent of basic salaries, and vacations shouldn't be more than 30 days. The exceptions are soldiers fighting in Yemen.
The government is trying to reduce the budget deficit due to low oil prices. Last year it reached nearly $100 billion. In order to diversify from crude, Riyadh began the 'Vision 2030' program to boost non-oil revenues in the next 15 years.
"It's one more economic measure to balance spending. Of course people don't like it, but it's a sign of the times. Probably the teachers and many others will be affected by it. It shows why it's important for the private sector and Saudi GDP to diversify," Saudi analyst and editor of Al Arab News Jamal Khashoggi told Reuters.
Even though low oil prices continue to hurt the Saudi economy, the country continues to increase production. In June, it pumped 10.6 million barrels per day, a new record.
If the current trend continues, Saudi Arabia may become the first nation to pump 11 million barrels per day since the Soviet Union.
OPEC members and Russia are meeting in Algeria to discuss a possible output freeze. Many analysts predict no production cap will be reached at the meeting, and even if there is an accord, the glut will still persist in the market.
Oil prices lost over a dollar on Tuesday, with Brent crude trading at $46.10 per barrel, while US benchmark WTI cost $44.69, as of 2:30pm GMT.
You can share this story on social media: