UK labor market resilient to Brexit vote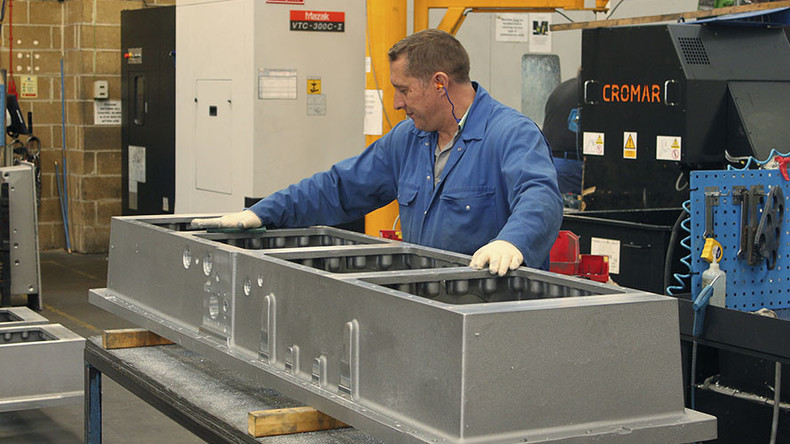 The unemployment rate in Britain remained steady at 4.9 percent in the three months to July, according to the Office for National Statistics (ONS). The number of employed people rose by 174,000 to 31.8 million, the highest on record.
In July the jobless rate fell to 4.7 percent, the lowest figure since September 2005. The number of unemployed fell by 39,000 to 1.63 million.
"Unemployment is falling, jobs are being created and earnings are heading up. Britain's jobless rate is half that of the euro area," said Ian Stewart, chief economist at Deloitte.
John Hawksworth, chief economist at PwC, said there's "no immediate impact" from Britain's vote to leave the EU, but added the labor market won't be the first to react to a possible Brexit shock.
"Unemployment tends to be a lagging indicator, as companies will take time to adjust their hiring plans to the post-referendum world. So it will be some months before we can reach firm conclusions on the labor market impact of the Brexit vote," he said.
The pound was slightly up, trading at 1.3207 against the dollar and 1.123 against the euro.
The blue chip FTSE 100 index is recovering from a three-day sell-off that erased more than $65 billion off its value. The index rebounded after mining stocks recovered some ground.
The growth in wages slowed slightly, which may be regarded as a signal for tougher times for consumers. Workers' total earnings including bonuses grew by an annual 2.3 percent in the period, down from 2.5 percent in the second quarter.
"We need investment now to create more decent, well-paid jobs, and an end to the public sector pay cap. And the government should stick by its promise to give the lowest paid a pay rise, with increases in the national living wage," said Trades Union Congress General Secretary Frances O'Grady.
Today's slowdown in wage growth is a concern. PM says she wants an economy that works for everyone. That needs real effort to drive up pay

— Frances O'Grady (@FrancesOGrady) September 14, 2016
The Bank of England expects unemployment to slowly reach 5.6 percent by mid-2018. Along with a weaker pound and growing inflation, this could also hit the UK's consumer driven economy.