Putin says Iran should get pre-sanction oil market share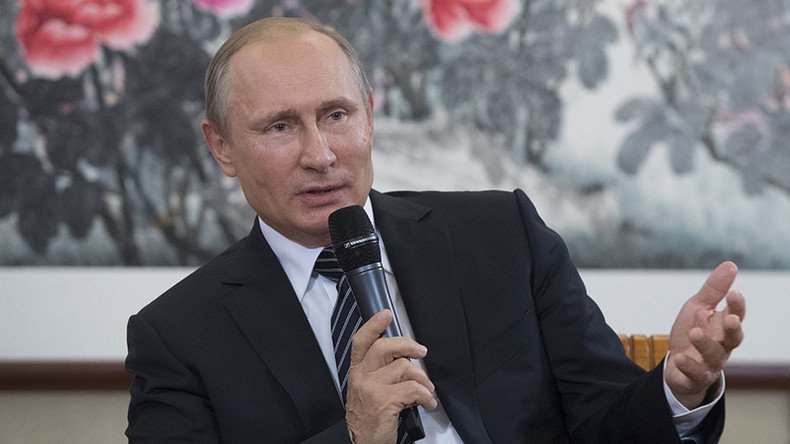 It would be fair for Iran to have a chance to increase oil output to reach its pre-sanction market share, said Russian President Vladimir Putin at a news conference at the G20 Summit in Hangzhou, China.
Putin added that it would also be better if crude was trading at a little higher price.
"The price for oil is unfair at the moment, we wish it were a little higher, but all-in-all, we are ok with it," said the Russian president.
Earlier, President Putin expressed confidence an oil output freeze deal between OPEC members and the world's largest producers could involve a compromise over Iranian production levels.
"Iran is starting from a very low position, connected with the well known sanctions in relation to this country," the president said, stressing that it would be unfair to leave it at that level.
READ MORE: Russia & Saudi Arabia discussing oil production freeze - Russian energy minister
Russia and Saudi Arabia has asked for close cooperation between international oil producers to support the market. The two countries are currently negotiating capping output.
You can share this story on social media: