St. Petersburg named 'Europe's Leading Destination' 2nd year running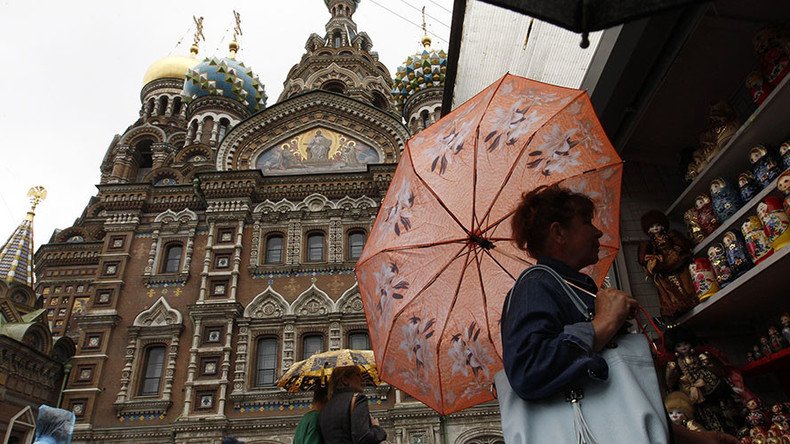 Russia's second-largest city of Saint Petersburg has been recognized as Europe's best tourism destination this year by the World Travel Awards.
The city which is home to the Hermitage Museum and the Kirov Ballet has been rewarded for its exceptionally rich history, centuries-old traditions and bright future, according to the organization.
"This prestigious award proves that the development of the tourism industry in St. Petersburg is of a high level. We are proud of the recognition by the international community and of the fact that St. Petersburg became the tourism capital not only of Russia, but also for Europe," said the head of St. Petersburg's Tourism Development Committee Andrey Mushkaryov.
Last year, St. Petersburg claimed the title of Europe's leading destination becoming the first Russian city to win this category in the award's 23-year history. It triumphed over Amsterdam, Barcelona, Berlin, London, Paris and others from a list of 13 nominees.
The ceremony rewarding leaders in tourism, airlines, hotel and hospitality sectors took place in Sardinia.
It was also announced that St. Petersburg will host the World Travel Awards to Russia for the first time in 2017.
"Saint Petersburg is one of the most famous cities in the world and this is a fantastic opportunity for the city to take its rightful place as a top rank tourism destination," said World Travel Awards President Graham Cooke.
Almost seven million tourists from Germany, Italy, Finland, China and other countries visited Russia's northern capital in 2015, according to St. Petersburg's Tourism Development Committee.
READ MORE: Finnish spending spree in St. Petersburg because of weaker ruble
"St. Petersburg is a real tourism jewel with an impressive cultural and historical heritage, which many of the leading tourist destinations could envy," said Russia's Deputy Minister of Culture Alla Manilova.
You can share this story on social media: