Hyperloop sci-fi dream will cost Russian investors $1.5bn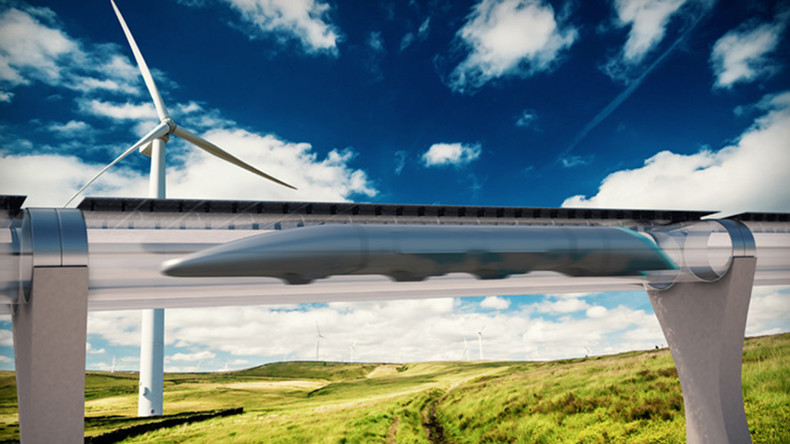 Building a futuristic high-speed Hyperloop transportation system in Russia will cost $1.5 billion, according to William Shor, who runs Caspian Venture Capital. Caspian is the investment branch of Russia's Summa Group, which is interested in building the system.
Earlier this year, Los Angeles-based Hyperloop One and the Summa Group signed an agreement to explore the possibility of construction in Russia.
"Rough capital costs of $1.5 billion include bypass routes as well as associated infrastructure," said Shor, adding that the project would take about four years.
READ YEARS: Hyperloop One expanding to Dubai

The innovative project was presented at the Eastern Economic Forum on Friday and has received approval from Russia's Transport Ministry.
The system being developed by Hyperloop One involves passenger pods being driven by electricity through a low-friction vacuum tunnel, theoretically reaching speeds of up to 750mph (1,200kph).
READ MORE: Moscow to launch Hyperloop pilot project by year end

Shor suggests that in four years vacuum trains will be able to carry up to 19 million tons of grain across Russia. The first line, 70 kilometers in length, will reportedly be built at Primorsky Krai, between Port Zarubino and the Chinese border town of Hunchun. At first, the project will be tested on a three kilometer section.
Russia, an important market for Hyperloop One; Russian Railways is 3rd biggest transportation company in the world. https://t.co/vQx0NAkqmk

— MIT Hyperloop (@MITHyperloop) June 7, 2016
Summa Group is also ready to look at passenger travel from Moscow to St. Petersburg and Sochi using Hyperloop technology.
"Passenger projects will be delayed a little with their introduction scheduled for 2026, not 2023 as previously planned," said Ziyavudin Magomedov, the Summa Group chairman.
Hyperloop was first proposed in 2013 by US billionaire Elon Musk as an innovative open-sourced concept.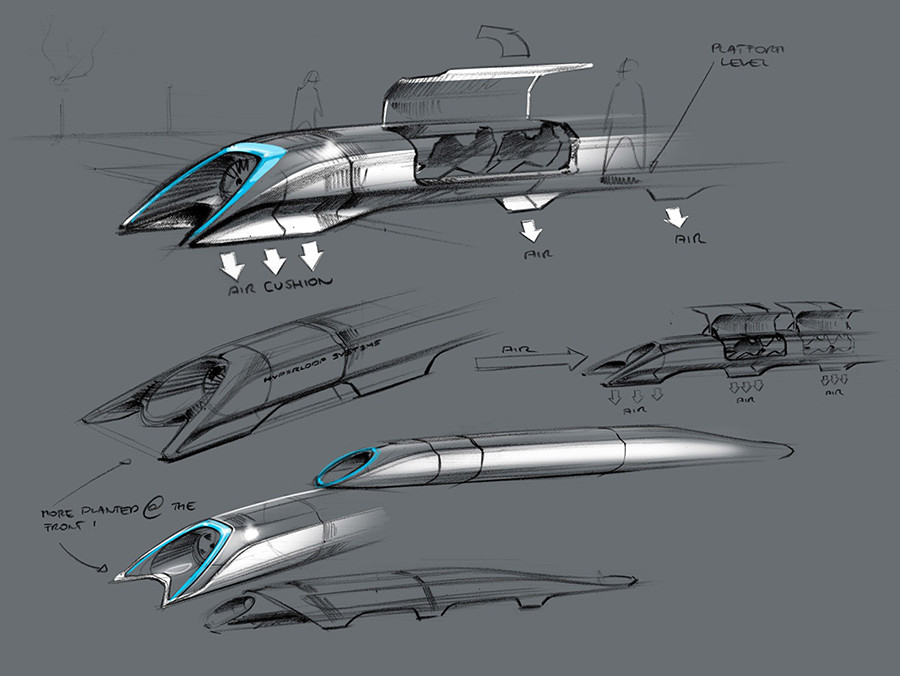 No Hyperloop trains are currently functioning in the world with skeptics saying that the idea is too fantastic to be true. Although, Finland, Sweden, the Netherlands, Switzerland, Slovakia, Dubai, the Port of Los Angeles, and the United Kingdom are involved in Hyperloop feasibility studies.
You can share this story on social media: