Kiev estimates damage from Kremlin trade restrictions at $1bn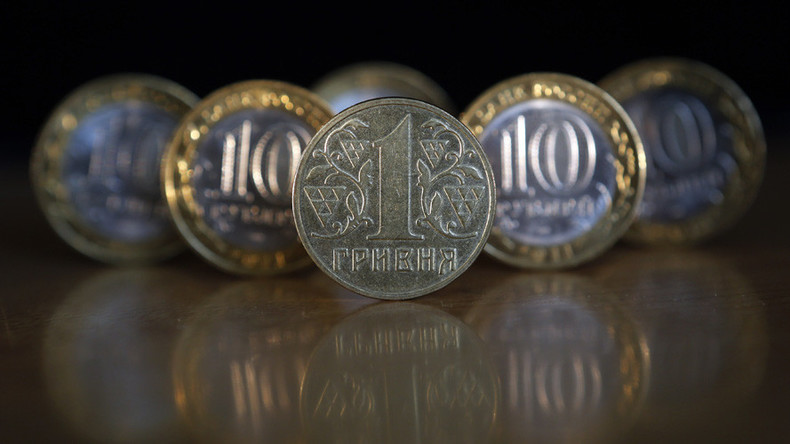 Ukraine's economy will lose nearly $1 billion this year due to Russian trade restrictions, according to the country's deputy economy minister, Natalya Mykolska.
Read more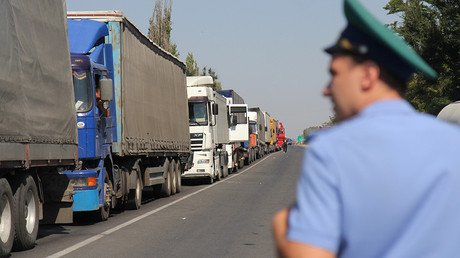 "Speaking in terms of year-to-year losses due to extended restrictions on transits to Kazakhstan and Kyrgyzstan, we will lose $400 million with GDP losses of 0.3 percent," Mykolska said.
The deputy minister stressed that the department has estimated only direct losses, not considering the revenues lost by Ukraine's carriers, package makers and logistics sector.
READ MORE: Ukraine to limit transit of Russian goods in response to Kremlin
Ukraine's exports to Russia have shrunk by 36.2 percent within five months compared to the same period a year ago, according to Mykolska.
"Exports to Kazakhstan started falling in January with May statistics revealing 46.2 percent drop, or $136.4 million," the official added.
Kiev is reportedly developing alternative cost-cutting plans to deliver Ukrainian goods to Kazakhstan and Kyrgyzstan, as ferry services turned out to be unprepared for sizable cargoes.

Kremlin introduced an embargo on Ukrainian food products on January 1, 2016, after Kiev joined the anti-Moscow sanctions imposed following Crimea's reunification with Russia. Last month, President Putin extended the measures till the end of 2017.
Russia also imposed temporary restrictions on the transit of Ukrainian goods via its territory to Kazakhstan and Kyrgyzstan.
READ MORE: Ukraine to file complaint with WTO over Russia's trade embargo

Kiev introduced mirror measures against Russia and appealed to the World Trade Organization, urging Moscow to lift the restrictions.