France's Total reportedly slashes 70% of Russian workforce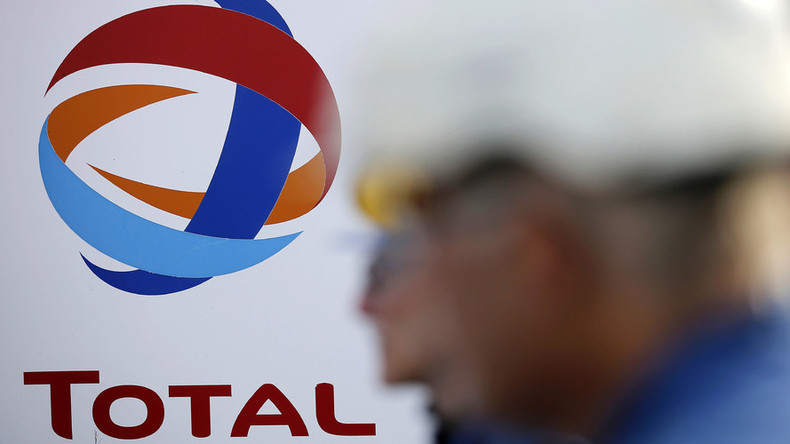 French oil major Total has reportedly implemented mass layoffs in its Russia unit, according to an unnamed source cited by the Russian edition of Forbes.
The company has reportedly dismissed 70 percent of staff at its Moscow office with compensation totaling two monthly salaries, the media reports, adding that 200 out of 600 employees lost their jobs with the rest shifted to the Russian state-run company Zarubezhneft.
Earlier this month, Total transferred 20 percent of its participation interest in the Kharyaga oil field production sharing agreement (PSA) and operator's functions to Zarubezhneft.
Among the main reasons cited for the downsizing was the partial withdrawal from the project as well as Western sanctions preventing Total from equipment delivery.
The French oil major aimed to attract American and European technologies to the joint project, but the sanctions regime wouldn't allow the firm to carry out the plans, Forbes quotes an unnamed Total employee as saying.
Before selling its share in the Kharyaga project, Total was Russia's largest foreign investor in the oil field.
The joint enterprise aims to develop two oil fields in Russia's northern Nenets Autonomous Region. The field produced 1.5 million tons of crude annually in 2014.
READ MORE: France's Total may return to Iran after sanctions lifted – CEO

"Amid low crude prices we need optimize our assets as well as put a priority on spending management," said Total CEO Patrick Pouyanne, explaining why the company had transferred the operating functions to Zarubezhneft.
The CEO said that an experienced Russian company could effectively establish cooperation with Russian contractors in the region.
You can share this story on social media: