German MEPs want EU members fined for not accepting migrants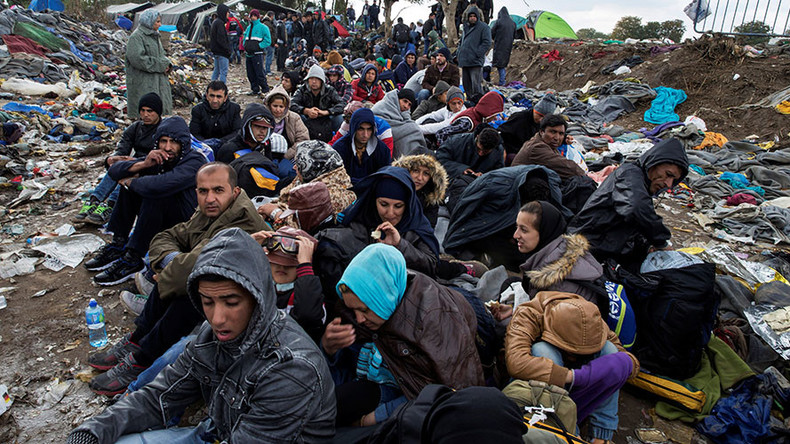 A group of German members of the European parliament are suggesting economic sanctions against countries that fail to support EU policy on migrants.
"Cash payments to member states that do not abide by the European law and those countries that don't provide enough assistance in accepting asylum seekers and registering must be slashed," Inge Grassle, the head of Budgetary Control Committee of the EP told Die Welt daily.
Germany is the largest contributor to the EU treasury, and last year the country paid €14.3 billion more than it received from Brussels.
READ MORE: Smugglers made $6bn from illegal migrant trafficking to EU last year - report

Britain was the second biggest donor to the EU contributing about €11.5 billion. France paid €5.5 billion, The Netherlands - €3.7 billion, and Italy - €2.8 billion.
At the same time, Poland received €9.4 billion more than it contributed. Among the other EU benefactors are the Czech Republic with an estimated gain of €5.7 billon, Romania was plus €5.2 billion, Greece with €4.9 billion and Hungary - €4.6 billion.
The initiative to review the bloc's budgetary system was supported by the vice president of the Parliament, member of Free Democratic Party Alexander Graf Lambsdorff.
"Under the planned budget audit, the government of the Federal Republic of Germany must provide unanimous conduct and respect for the European values among the recipient countries, such as Poland or Hungary," said Lambsdorff, stressing that it was necessary to put financial pressure upon the members unwilling to accept cooperation.
READ MORE: 'Defend our borders': Merkel urges Europe to tighten border security citing threat of nationalism

Hungary and Poland along with some other EU countries refuse to participate in the equal distribution of the asylum seekers within the bloc. Moreover, Polish authorities adopted reforms to limit the powers of the Constitutional Court and guarantees democratic procedures in the country.
You can share this story on social media: