Trump Taj Mahal casino closing after years of losses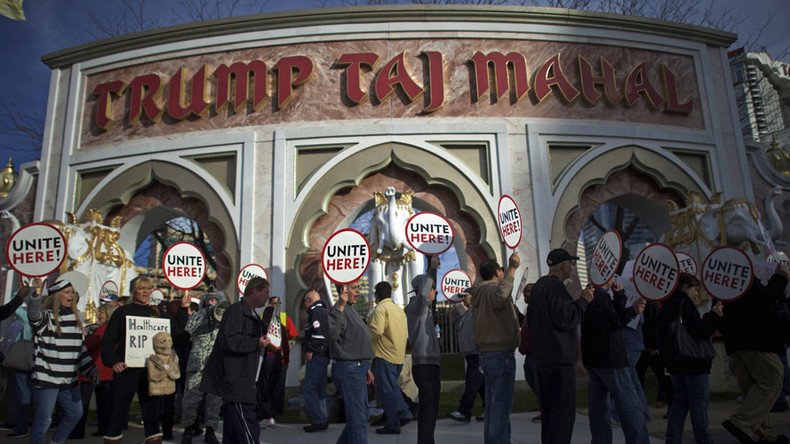 The Atlantic City casino, Trump Taj Mahal, opened by Republican presidential nominee Donald Trump will shut down after the US Labor Day holiday following the longest strike in the city's 38-year gaming era.
Donald Trump opened the casino in 1990, calling it "the eighth wonder of the world". It is currently owned by billionaire Carl Icahn.
In the closure announcement on Wednesday, the managing company blamed workers for blocking the casino's "path to profitability."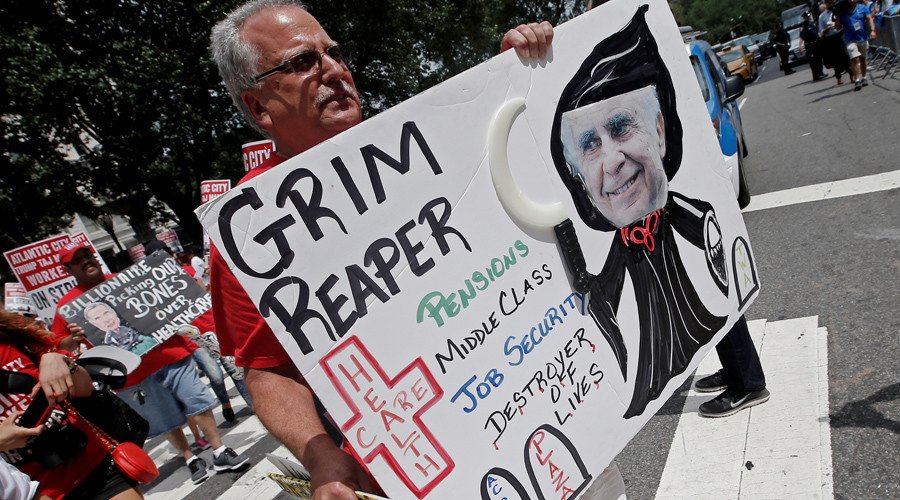 According to Tropicana Entertainment CEO Tony Rodio, Icahn Enterprises had lost almost $100 million to save the unprofitable Trump Taj Mahal.
"Our directors cannot just allow the Taj to continue burning through tens of millions of dollars when the union has singlehandedly blocked any path to profitability. Unfortunately we've reached the point where we will have to close the Taj," he said. Tropicana Entertainment is 65 percent owned by Icahn Enterprises.
As a result of the closure, about 3,000 people will lose their jobs in addition to the 8,000 job cuts resulting from four Atlantic City casinos closing two years ago.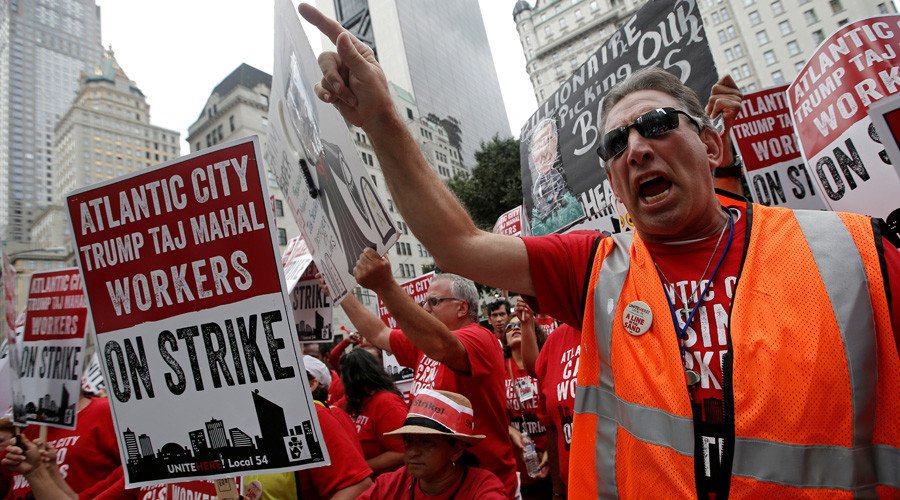 The workers went on strike, calling on Icahn to restore health insurance and pension benefits that previous owners got a bankruptcy court judge to approve in 2014. The managing company agreed to restore the perks, but the offer was much worse than other casino workers in Atlantic City receive, and was rejected by the union.
"The great deal-maker would rather burn the Trump Taj Mahal down just so he can control the ashes. For a few million bucks he could have had labor peace and a content workforce, but instead he'd rather slam the door shut on these long-term workers just to punish them and attempt to break their strike," union president Bob McDevitt said, speaking about Carl Icahn.
"What is my obligation? I give hundreds of millions to charity, but this is a business; it's not a charity. They look at this as my responsibility, and I'm a bad guy if I don't give them what they want," the billionaire replied in a statement to AP.
The casino was taken over by Icahn in 2009 when Trump Entertainment filed for bankruptcy. The move forced today's Republican candidate to give up his casino business in Atlantic City.
You can share this story on social media: