Egypt to buy 60,000 tons of Russian wheat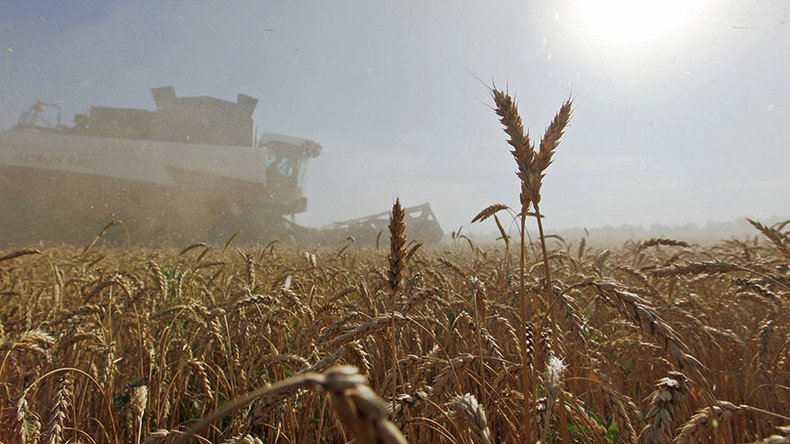 Cairo is to purchase 60,000 tons of Russian wheat by public tender, according to the country's General Authority for Supply Commodities (GASC).
The average price will be $177.09 per one ton, said GASC, to be shipped during September 11 – 20.
The wheat tender comes after the Egyptian government decided to allow up to 0.05 percent ergot (a common grains fungus) in imported wheat shipments.
After a long break Egypt returned to purchasing wheat from the global market in mid-July. French, Canadian, Polish, US wheat shipments were rejected due to an ergot content over the internationally agreed level.
Wheat suppliers became reluctant to offer on Egyptian wheat tenders which led to supply concerns due the country's heavy reliance on wheat for making bread.
On July 12, Cairo decided to purchase 120,000 tons of Russian wheat and 60,000 tons of Ukrainian wheat, with shipments planned for August 10 -20.
READ MORE: Russia plans $4.6bn investment in Egypt's industrial zone
In 2014, Russian President Vladimir Putin and Egyptian President Abdel Fattah Sisi agreed to build a Russian industrial zone in Egypt's New Suez Canal. The industrial zone is expected to develop transport and logistics infrastructure, and create additional opportunities for industry and agriculture. A number of leading Russian companies plan to spend $4.6 billion in its construction by 2035.
The two countries are also exploring the possibility of signing a free trade agreement. A free trade zone could provide a good opportunity to develop trade and investment, according to Russian Prime Minister Dmitry Medvedev.
You can share this story on social media: