$72mn cryptocurrency exchange hack triggers Bitcoin price collapse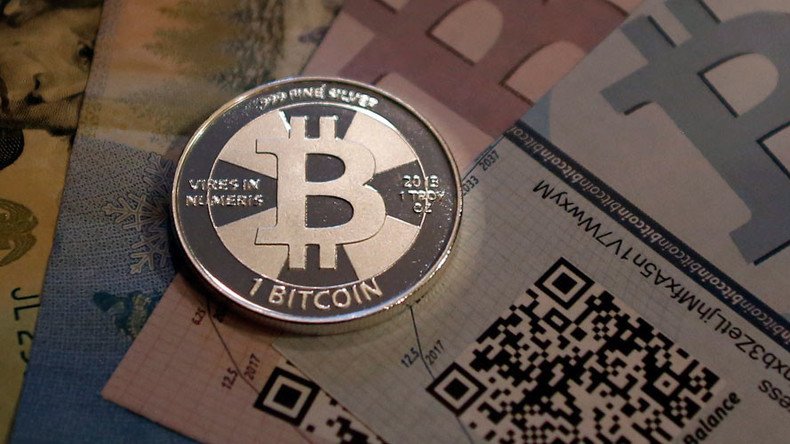 The price of Bitcoin has plummeted once more after a major digital currency exchange in Hong Kong admitted that over $72 million worth of the cryptocurrency might have been stolen flowing a cyberattack on the company's systems.
Hong Kong-based exchange Bitfinex halted trading after discovering a "security breach" that resulted in "some" of their clients losing their bitcoins. While the company did not announce the scale of the attack, some estimates show up to 120,000btc have been moved out of the users' online wallets, which equals to roughly $65 million at current prices.
"We are investigating the breach to determine what happened, but we know that some of our users have had their bitcoins stolen," the company said. Also stopping any withdrawals and deposits, the company said it is now working with authorities to investigate the matter.
"We will look at various options to address customer losses later in the investigation. While we are halting all operations at this time, we can confirm that the breach was limited to bitcoin wallets; the other digital tokens traded on Bitfinex are unaffected," Bitfinex said in a statement.
The news of the hack forced the digital currency price to take another dive. The Bitcoin Price Index (BPI) data shows that Bitcoin was trading as low as $480 on some exchanges, but bounced back to around $550 by the end of the day. By comparison, the cryptocurrency was trading at over $605 at the day's opening and more than $650 at the end of July.
"Bitfinex is in lockdown/investigation mode, so we're not going to know anything for sure for a few days," Peter Todd, one of the key developers who works on Bitcoin, wrote in an e-mail to Bloomberg.
Since its invention in 2008 by a man using the alias "Satoshi Nakamoto", trading bitcoins has gone mainstream, and can be used to buy coffee, pay for online dating services, and can even be retrieved from some ATMs.
You can share this story on social media: