Dutch pensioners invest in Amsterdam's red-light district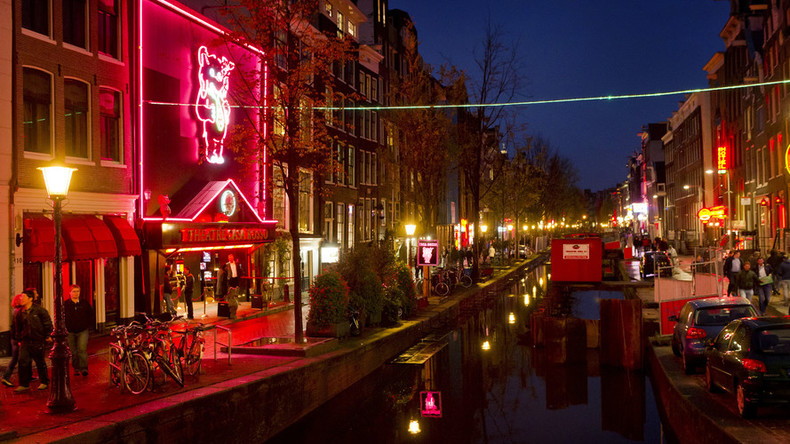 Two pension funds in The Netherlands have invested €60 million ($66 million) in the redevelopment of one of Amsterdam's oldest neighborhoods, including the red-light district, known for its sex and drugs trade.
The Dutch agricultural workers and Rabobank pension funds, advised by institutional property manager Syntrus Achmea Real Estate & Finance, have taken a 35 percent stake in a new project.
Run by the city council and the Stadgenoot housing corporation, the plan is to return the district to a residential neighborhood and an effective hub for businesses and retailers by reducing the number of brothels and shops selling marijuana.
The city has been attempting to clean up the area since 2007, after officials announced Amsterdam had attracted criminals from Eastern Europe.
The 1012 Inc redevelopment project got its name from the district's postcode and holds a portfolio of 133 buildings. The portfolio could "expand considerably in the coming years," according to Syntrus. The fund has an annual dividend income target of four percent.
The pension funds agreed to participate in the project in return of the right to acquire land to build four residential developments worth €150 million ($165 million) outside the A10 ring road. In these areas the funds plan to build about 750 mid-priced rental apartments.
"Dutch pension funds have a duty towards their members to maximize their risk-adjusted investment returns in a socially responsible way," said the Syntrus CEO Henk Jagersma.
The city's residential market has become more attractive for foreign and domestic investors due to a shortage of owner-occupier and rental housing supply, according to the developer.
"An expansion in the number of single households has led to a severe shortfall in the approximately 11,000 new homes that need to be built each year," the company said.
You can share this story on social media: