Bank of England considers issuing its own digital currency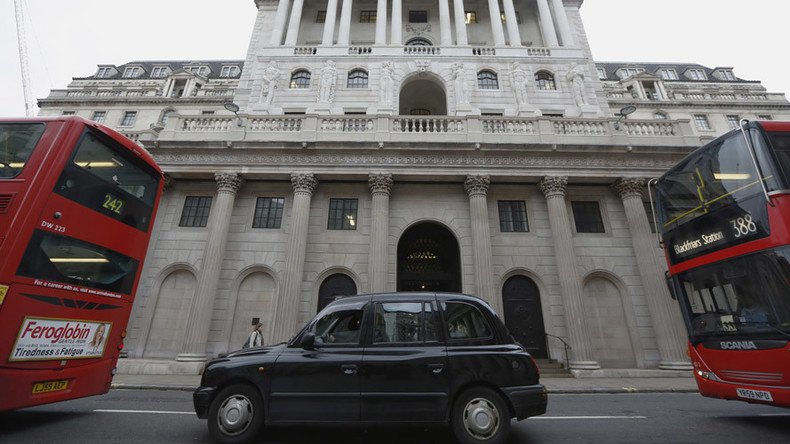 Economists at the Bank of England (BoE) have suggested central banks introduce their own cryptocurrency, claiming it could create a sizeable and long-term jolt for national economies.
According to a BoE report, a new digital currency could boost economic output by around three percent "due to reductions in real interest rates, discretionary taxes, and monetary transaction costs." It could also help maintain financial stability and provide policy makers with more effective tools to smooth financial booms and busts.
Central banks across the developed world, including the Bank of England and the Bank of Canada, are studying the potential of introducing a digital currency. If they decide to issue digital cash and make it available to the general public, money would exist electronically outside of bank accounts in digital wallets, like physical banknotes. That could radically reshape the present financial system.
A central bank issued 'bitcoin' would help policy makers control the amount of money in the economy which is not possible at the moment as commercial banks create money by using deposits as loans thus increasing the money supply.
"Making central bank money widely available could have an impact on deposits held at commercial banks and a knock-on effect on the banking system," the BoE said in its research paper last year, explaining the new digital money would be seen as a cheaper and safer alternative.
"I don't see how banks could compete," Bloomberg cited Peter Stella, former central-banking head of the IMF and director of Stellar Consulting LLC.
The central bank-backed digital money could even "contribute to the stabilization of the business cycle," according to the report, suggesting it would help policymakers in terms of monetary policy tinkering through interest rates changes and quantitative easing packages.
Proposals to create a bitcoin-like central bank currency could meanwhile lead to resentment from the actual supporters of bitcoin who claim the whole point of a digital currency is that it's money without government.
"The key benefit is decentralization," the chief executive of digital currency company Genesis Mining, Marco Streng told Bloomberg. "The best scenario is where people would not necessarily need to trust the government, they would just need to trust the blockchain," he added.
You can share this story on social media: