Ukraine & Canada sign free trade agreement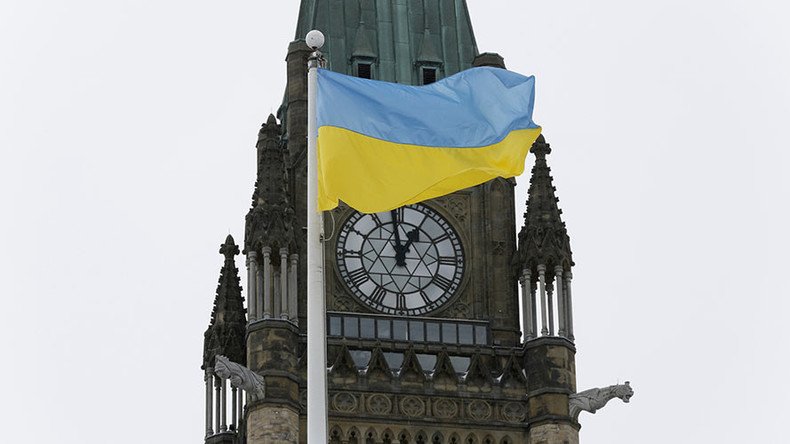 Kiev and Ottawa signed a free trade agreement on Monday after two years of talks. Under the agreement, Canada will open 98 percent of its market to Ukrainian exporters.
Kiev estimates trade with Canada at $263.8 million as of 2014. In 2013, Ukraine was the 55th-most important destination for Canadian exports and 86th-largest source of Canadian imports.
"This extremely important document will raise trade and economic relations between the two countries to a new level," said First Vice Prime Minister of Ukraine Stepan Kubiv on his Facebook page.
The talks started in September 2014. The new agreement aims to develop economic and trade cooperation between the two countries. In particular, it is intended to make trading of industrial and agricultural goods easier, and deal with intellectual property protection and public procurement issues.
It also implies the removal of trade restrictions and the complete abolition of trade tariffs after a grace period of three to seven years.
Ukraine's main exports to Canada are copper wares, mineral fuel, oil and refining products, ferrous metals, nuclear reactors, boilers, machinery and fertilizers.
Canada has the third largest Ukrainian population in the world (more than a million people) after Ukraine itself and Russia. However, only one-tenth speaks or understands the Ukrainian language.
Canada was the first Western country to recognize Ukraine's independence in December 1991, after the collapse of the Soviet Union.
You can share this story on social media: