France Telecom bosses may be tried over dozens of worker suicides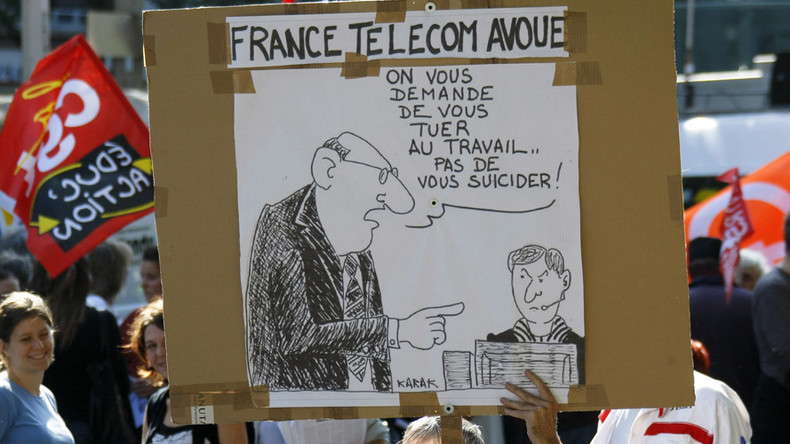 After a seven-year inquiry into a wave of suicides at France Telecom, the Paris prosecutor has recommended former executives be put on trial for 'workplace harassment' and 'destabilizing' employees.
According to the unions, thirty-five France Telecom employees took their lives between 2008 and 2009.
Harassment charges are brought against the company and former chief executive Didier Lombard. It is suspected of using a policy of unsettling staff to accelerate resignations. Lombard's deputy Louis-Pierre Wenes, and former human resources chief Olivier Barberot, could also face trial. Another four executives could be tried for complicity in the harassment.
In 2006, the CEO of France Telecom (now Orange) unveiled a major three-year restructuring plan that would have forced 22,000 employees to leave the company.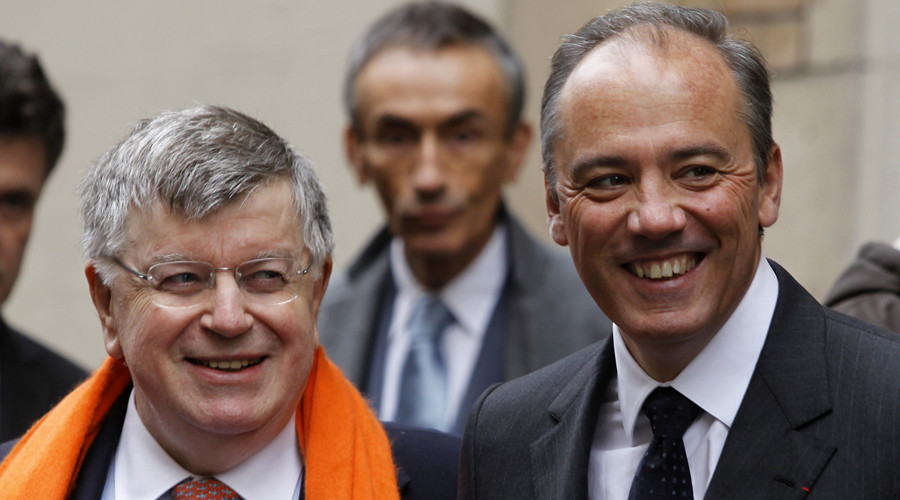 "Managers should do everything possible to push them to do so through the window or the door," Lombard said, according to an internal document cited by French media.
More than 22,000 jobs were axed between 2006 and 2008 with a further 10,000 employees forced into other positions they did not want.
The tough practices allegedly involved setting impossible performance targets. The workers could be sent to distant places away from their families, a mother could be obliged to travel two hours to work each day, or the staff could be "forgotten" during an office move - left in former premises for weeks without an office, desk or chair and far from ex-colleagues.
Read more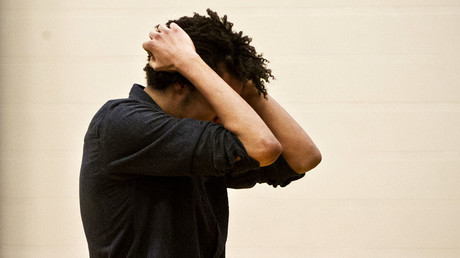 Unions claim management wanted to accelerate change at the company as it faced increasingly open competition since the state removed its controlling stake in 2004.
Many of those who died left notes blaming pressure from management. One stabbed himself during a meeting, a suicide note of another worker said he couldn't take the strain of "management through terror."
Lombard, who stepped down in 2010, denied any wrongdoing, saying the reforms were necessary for the survival of the company, which was privatized in 1998. He expressed regret at the time for not intervening earlier to boost morale at the company, which employs 171,000 people worldwide.
When asked to explain the string of suicides, Lombard described it as a "fashion", sparking widespread public outrage.
The France Telecom case could become the first trial of its kind for a French business of this size. If the trial proceeds, the ex-bosses face up to two years in prison and a €30,000 fine.