Oil market sees best quarterly results since 2009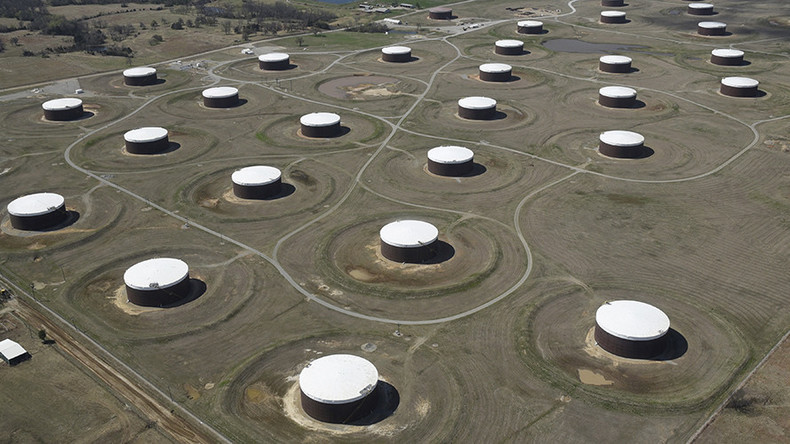 Crude prices had their biggest quarterly gain in eight years thanks to the easing of the global supply glut, triggered by falling US reserves and supply disruptions.
Brent crude rose 30 percent from April through June, while US benchmark WTI gained 34 percent, the biggest advance since 2009.
According to the US Energy Information Administration, American crude stockpiles fell to 526.6 million barrels, their lowest since March. Output decreased by 55,000 barrels a day to 8.62 million last week, the lowest level since September 2014.
Supply disruptions also helped crude prices recover by over 80 percent since the January lows of $27 per barrel.
Increased militant activity in Nigeria reduced its oil production in June by about 170,000 barrels per day following attacks on pipelines.
Massive wildfires in Canada's oil-rich Alberta Province in May cut the country's output by over one million barrels per day, nearly a quarter of Canadian oil production.
Oil tumbled over the weekend after UK voted to quit the European Union, but prices have since rebounded.
US crude benchmark West Texas Intermediate was trading above $49 per barrel on Thursday, while Brent crude stayed above $50.
The market is seeking a balance, according to the forecasts by both the Organization of Petroleum Exporting Countries and International Energy Agency.
"Crude demand forecasts will have to be adjusted following Brexit and this increases volatility in the market as it tries to rebalance itself," said Hong Sung Ki, a commodities analyst at Samsung Futures, pointing out, that the global market had been recovering with slowing production and rising demand in the second quarter.