European markets rebound after two days of heavy losses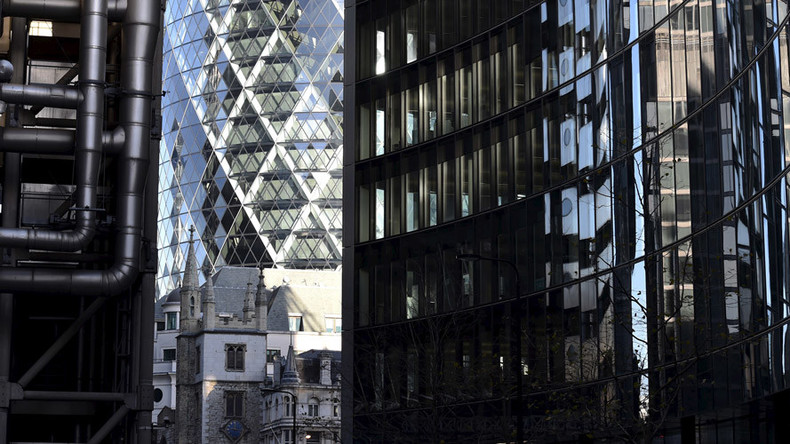 Stocks in Europe are recovering on Tuesday after two days of panic selling provoked by Britain's decision to leave the European Union. Indices in London, Paris and Frankfurt are all gaining, up more than two percent in afternoon trading.
The British currency, which hit a three-decade low on Monday recovered slightly to above 1.33 against the dollar.
READ MORE: British Pound falls to 30-yr low against US dollar
Crude climbed above $47 per barrel up by two percent.
"Markets are bouncing, and can bounce further but the clouds on the horizon are dark, and they're real," Kit Juckes, strategist at Societe Generale told CNBC, adding that the U.K. has "no plan for the future."
Brexit sent shockwaves through the global financial markets wiping out trillions of dollars in value.
UK's FTSE 100 fell more than 8 percent on Friday before recovering some ground to close 3.2 percent lower. London's premier index lost another two percent on Monday.
The weak market climate wasn't helped after the three major US-based rating agencies downgraded the UK's credit rating.
The US Dow Jones Industrials index plummeted 261 points on Monday to its lowest level in over three months. The combined loss for the Dow in post-Brexit turmoil since Friday was 900 points.
Asian stock markets closed mixed attempting to recover from the Brexit hangover, with major indices ranging between low gains and losses.
Hong Kong's Hang Seng dropped 0.27 percent, while the Tokyo Nikkei was up 0.09 percent and China's Shanghai Composite gained 0.58 percent at the closing bell.
You can share this story on social media: