G7 promises to cooperate & support markets after EU referendum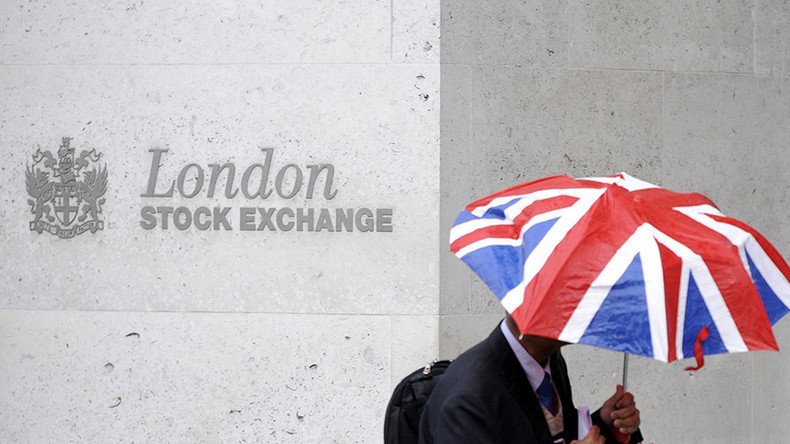 The UK's finance minister George Osborne said on Friday the central banks of G7 countries have taken steps to provide liquidity to calm market volatility after Britain's vote to leave the EU.
"G7 central banks have taken steps to ensure adequate liquidity and to support (the) functioning of markets," Osborne wrote on Twitter, adding he has discussed the market consequences with G7 finance ministers and will do "all he can" to make it work.
G7 central banks have taken steps to ensure adequate liquidity and to support functioning of markets

— George Osborne (@George_Osborne) June 24, 2016
In a statement, the G7 finance ministers and central bank governors said they "respect the intention expressed by the people of the United Kingdom to exit from the European Union."
They added that they are monitoring market developments and will cooperate and support markets as "excessive volatility and disorderly movements in exchange rates can have adverse implications for economic and financial stability."
"We affirm our assessment that the UK economy and financial sector remain resilient and are confident the UK authorities are well-positioned to address the consequences of the referendum outcome," the G7 statement said.
The G7 countries include the United States, Canada, France, Germany, Italy, Japan, and the United Kingdom.
George Osborne also said the Bank of England and the UK Treasury were closely monitoring the situation.
The British financial regulator said it would "take all steps necessary" to protect the country's economy in the wake of the UK's vote to leave the EU which has created turmoil on the financial markets.
The bank added it was ready to provide £250 billion to support the functioning of markets, as well as substantial liquidity in foreign currency, if required.
READ MORE: Sterling pounded in market bloodbath as UK votes to leave EU, Cameron quits
Global stock markets collapsed on Friday as Britons voted to leave the European Union and David Cameron announced plans to resign as prime minister. The British pound suffered its biggest plunge since 1985, while the euro saw its biggest fall ever.
You can share this story on social media: