Iran appeals to top UN court over US block on frozen assets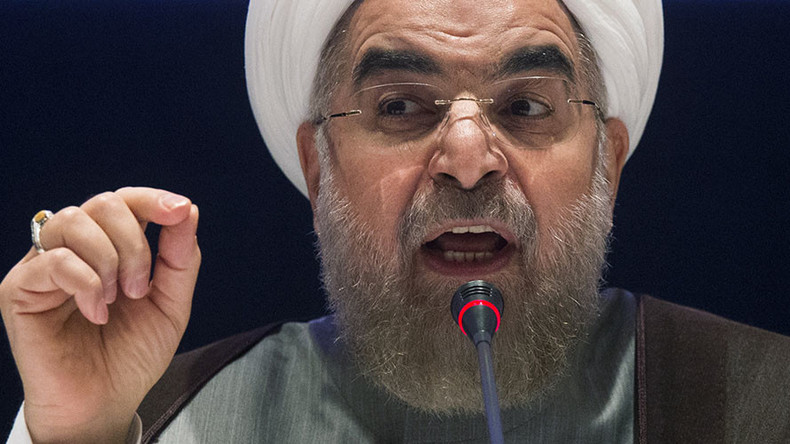 Tehran has filed an official complaint with UN's highest court to recover $2 billion in funds frozen by US authorities.
In the filing the Islamic Republic argues that "Iran and Iranian state-owned companies are entitled to immunity from the jurisdiction of the US courts."
"The government of the Islamic Republic of Iran officially complained about America to the International Court of Justice for the confiscation and theft of two billion dollars of the property of the central bank," said Iranian President Hassan Rouhani as quoted by Reuters.
Rouhani stressed that Tehran demanded Washington is condemned for its anti-Iranian action and is seeking compensatory damages.
In April, the US Supreme Court ruled that Iranian assets must be paid to American families whose relatives were killed in military attacks blamed on Iran.
The American authorities associate Iran with the 1983 attack on a Marine barracks in Beirut, which killed 241 US service personnel, as well as the bombing of the Khobar Towers in Saudi Arabia in 1996. The decision affects more than 1,000 Americans.
The US blames the militant group Hezbollah that was reportedly financed by Iran. Both Tehran and Hezbollah have denied being responsible for the attacks. However, Iran did not file a response to the plaintiffs who claimed it was responsible.
Iran stepped back into the world stage last July when it made a landmark deal on its nuclear program after years of negotiations.
Though the longstanding sanctions have been lifted, Tehran complained the major powers have been slow to implement their side of the bargain. The US authorities maintained sanctions targeting Tehran's alleged sponsorship of armed movements in the Middle East as well as its ballistic missile program.
The UN court will have to decide if US courts have jurisdiction to rule in the case.
You can share this story on social media: