77,000 passengers affected, SAS cancels hundreds of flights over pilot strike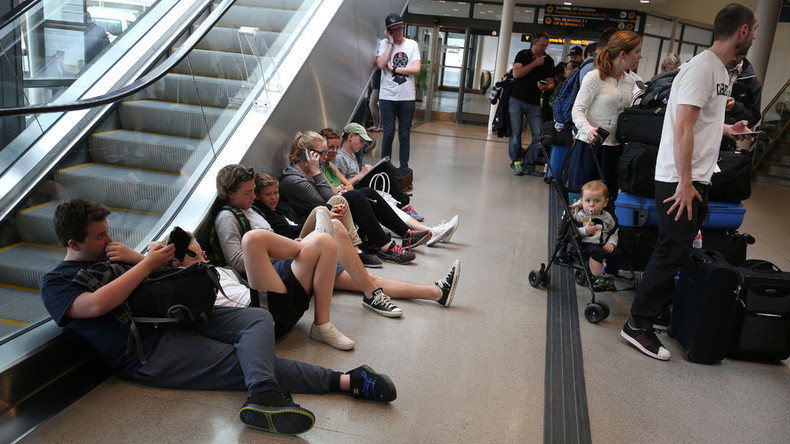 Scandinavian airline SAS canceled 220 more flights as Swedish pilots continue striking after a new round of talks failed on Sunday. The walkout is costing SAS an estimated $1.2 million a day during the peak travel season.
Since Friday the airline's troubles have affected some 50,000 passengers with a further 27,000 expected to be stranded on Monday.
The pilots' is demanding a wage increase and better terms of employment. SAS said meeting the demands would hike its operating costs by 10 percent, five times more than the company can afford.
"That would mean a cost increase of almost 100 million kronor ($12 million) a year for SAS. We can't afford that given the current competition," SAS chief executive Rickard Gustafson told Swedish news agency TT.
The airline last week successfully resolved a similar row with Norwegian pilots, who continue to fly as normal. But a 2.2-percent wage increase proposed to Swedish pilots on Sunday was rejected. The Swedes are insisting on a 3.5 percent raise.
Seriously, @SAS ... you go on strike and you treat your customers like it's our fault? What's wrong with you? #neveragain

— Ken Stringfellow (@KenStringfellow) June 11, 2016