SocGen ordered to pay rogue trader who cost bank billions in losses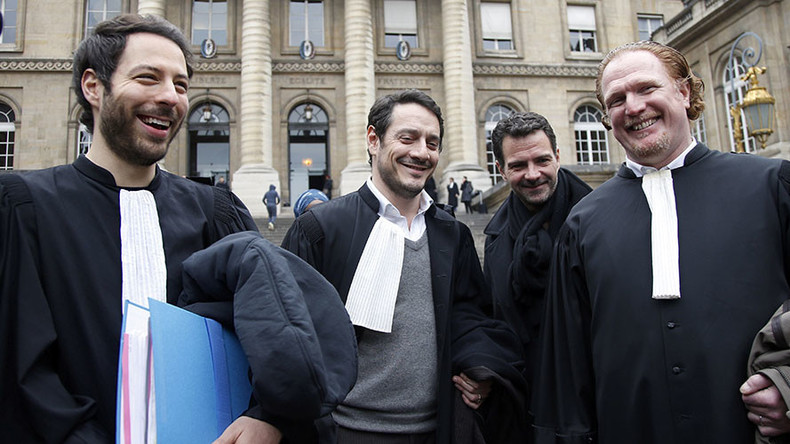 A French labor court has ordered bank Societe Generale to pay €450,000 ($511,000) to former trader Jerome Kerviel for "wrongful dismissal". In 2008, Kerviel's unauthorized trades cost his ex-employer €4.9 billion ($5.5 billion).
In 2010, Kerviel was sentenced to three years in prison, and was released in September 2014 after spending less than five months behind bars.
However, the court ruled that the trader was fired without "genuine or serious cause."
"Societe Generale could not pretend it hadn't long been aware of the unauthorized trades conducted by Mr. Kerviel," the ruling reads, stressing that dismissal "didn't sanction Kerviel's acts, but its consequences."
According to the ruling, Kerviel's award includes €150,000 for unfair dismissal and damages as well as his €300,000 bonus for 2007. The court dismissed the former trader's multi-billion euro lawsuit against the bank.
The French bank described the court's decision as "scandalous" and plans to appeal, as it contradicts a decision by France's Supreme Court.
"It is counter to the facts that have been judged. We will appeal against this decision," said, Arnaud Chaulet, lawyer for Societe Generale.
The trader's lawyer David Koubbi said the ruling has restored justice and torn apart the story which the bank had been presenting from the beginning.
"This is the first time that a French court recognizes that Societe Generale knew about Mr. Kerviel's trades," he said, adding that it was a turning point.
The court's decision comes as Kerviel faces a separate civil case before an appellate court in Versailles that is due to start next week. The hearing concerns how much he has to pay back to the bank for the losses.
Initially the trader was ordered to repay his ex-employer the €4.9 billion he lost, but an appeals court overturned the decision, ruling the bank's internal control mechanisms had failed.
Accused of breach of trust, forgery and entering false data, Kerviel claims he was made a scapegoat in the case, as his bosses turned a blind eye as long as the profits kept coming.