60,000 Chinese factory workers replaced by robots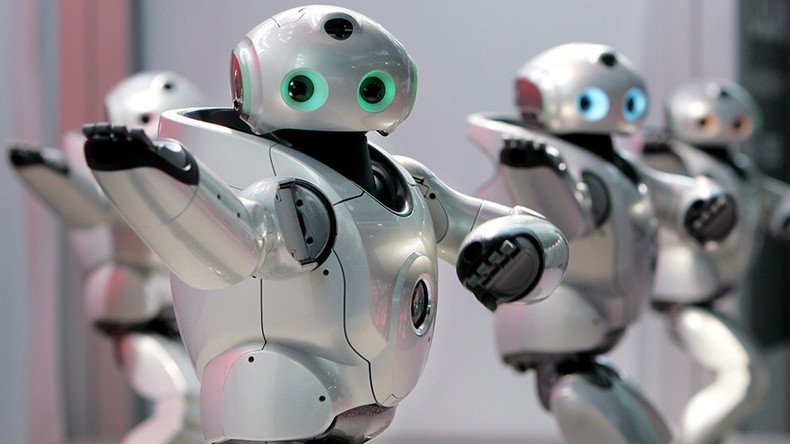 Foxconn, a major manufacturer of devices for Apple and Samsung, has reportedly sacked 60,000 workers in one of its factories in China and replaced them with robots.
The factory in China's Kunshan region has reduced the number of employees from 110,000 to 50,000 thanks to the introduction of robots, reports the South China Morning Post.
"More companies are likely to follow suit," according to the head of publicity for the region Xu Yulian.
The producer confirmed that most of the manufacturing tasks were currently being automated, but stressed it would not necessary mean long-term job losses.
Foxconn intends to increase automation and at the same time maintain a significant manufacturing workforce in the country.
READ MORE: Buying robots would be cheaper than hiring at $15 an hour – former McDonald's CEO

"We are applying robotics engineering and other innovative manufacturing technologies to replace repetitive tasks, and through training also enable our employees to focus on higher value-added elements in the manufacturing process," Foxconn said in a statement to the BBC.
Foxconn, the maker of iPads and iPhones, has been criticized for its oppressive work conditions, which have in the past led to workers committing suicide.
In recent years, Chinese factories have invested heavily in robotics. Since September 2014, over 500 plants across Guangdong province have spent nearly $630 million (4.2 billion yuan) on robots.
Some economists warn that automation will seriously affect the labor market. Thirty five percent of jobs might disappear over the next two decades, according to the study conducted by consulting firm Deloitte in partnership with Oxford University.
You can share this story on social media: