US predicted that sanctions would tear Russian economy apart, but they didn't – finance minister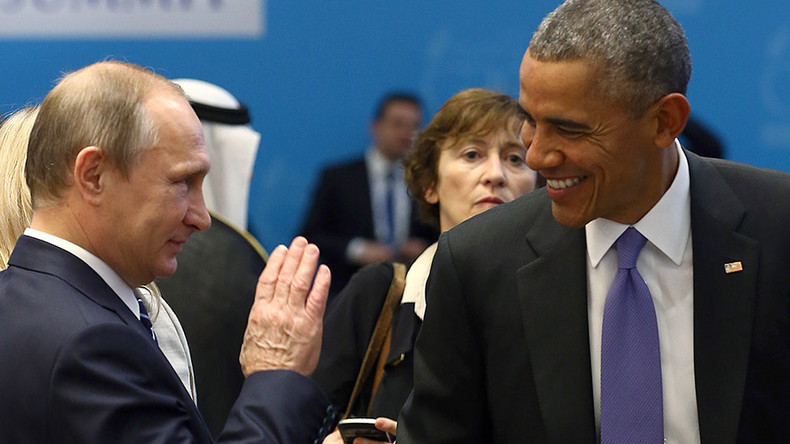 Sanctions have failed to cause significant damage to the Russian economy as the United States predicted, Russian Finance Minister Anton Siluanov said in an interview Tuesday to Rossiya 24 TV channel.
"In America, they said earlier that sanctions will tear the Russian economy apart. Now they have stopped saying this. Inflation has stabilized, reserves are growing, capital outflows declined sharply," he said.
In January, US President Barack Obama said that sanctions had left "Russia isolated, with its economy in tatters."
According to Siluanov, inflation in Russia has slowed down to 7 percent, from 12.9 percent last year. "We expect it to reduce to about 6 percent by year's end, or, perhaps, even less," the minister said.
The Finance Ministry intends to cut the country's budget deficit to 3 percent, but this will be a difficult task, because this target was set at an average annual oil price of $50, Siluanov said.
His ministry is now working on how to improve the collection of excise duties on alcohol and plans to increase the budget income in this sector by at least 10 percent.
However, getting access to foreign investment is not crucial for the Russian budget, Siluanov said. "We will find sources for financing the budget deficit in the Russian financial market. It's only $3 billion. I recall that in previous years we went with much higher borrowing," he added.
Speaking about Ukraine's $3 billion debt to Russia, Siluanov said Moscow would suggest that the IMF's aid program to Kiev should include paying off the debt.
In February, Russia filed a lawsuit against Ukraine in the High Court in London. Moscow is demanding Kiev repay the $3 billion debt, plus $75 million in interest.
You can share this story on social media: