Russian agriculture main winner from foreign food ban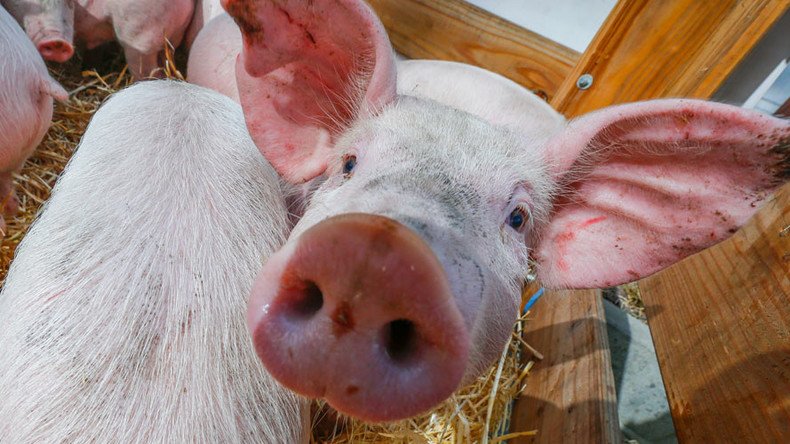 The depreciating ruble and increasing domestic market opportunities as a result of the Russian embargo on foreign produce has the country's agriculture conglomerate making plans for aggressive investment and growth.
Ros Agro said it will raise $250 million to fund investment to fill the gap left by reduced food imports from trade sanctions between Russia and Western countries.
The current controlling shareholder Vadim Moshkovich plans to purchase up to $100 million of newly issued global depositary receipts.
Ros Agro and its shareholders have been the biggest beneficiaries of Russia's food embargo. The corporation's stock price on the London Stock Exchange has almost tripled since August 2014, reaching $16.12 per share as of Monday.
The country's leading food producer aims to build a pig breeding complex in Russia's Far East as well as greenhouse facilities in central Russia and make acquisitions by selling UK-listed shares.
"The company is going to invest aggressively and grow," said financial analyst Svyatoslav Arsenov as quoted by Bloomberg, stressing that the ruble devaluation had made the sector very attractive.
Russia, listed as the world's ninth largest food manufacturer in 2013, reduced imports by nearly 40 percent to $26.5 billion two years ago, according to government data.
The government said it wants to strengthen the country's food security and the agricultural sector, promising state support for farmers. Russia doesn't produce enough dairy, fruit or vegetables, according to Russian PM Dmitry Medvedev.
"We have provided supplies of Russian-produced meat and meat products to the domestic market, having increased exports as well. We can feed not only ourselves," said Medvedev earlier this month, adding that 222 billion rubles ($3.4 billion) had been invested in agriculture.
READ MORE:Russia to become world's largest wheat exporter in 2016

According to government data, Russia's imports of vegetables were valued at $1.7 billion in 2015 with agricultural output rising three percent.
You can share this story on social media: