Ukrainian tycoon Kolomoysky & associates face $380mn asset freeze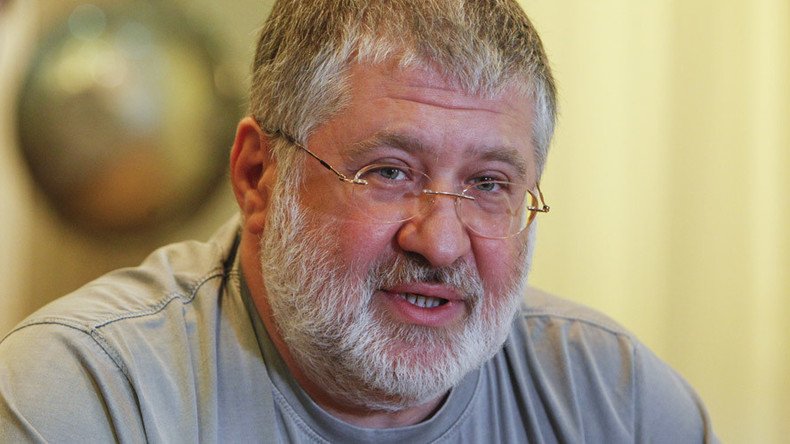 Four Ukrainian billionaires, including oligarch Igor Kolomoysky, are facing a $380 million property lien, reports Bloomberg citing London court documents. The order relates to a lawsuit by Russia's Tatneft over the seizure of a refinery in Ukraine.
Kolomoysky and billionaire Gennady Bogolubov as well as their associates Alexander Yaroslavsky and Pavel Ovcharenko were accused by Tatneft of fraudulently taking money in 2009 the Russian company was entitled to for oil shipped to the Kremenchug refinery in Ukraine.
READ MORE: Poroshenko fires oligarch governor amid oil company standoff
The refinery was built in 1994, and in 2007 the Russian company lost control over the enterprise due to the alleged actions of former managers Kolomoysky and Yaroslavsky.
Tatneft stopped supplying oil to the refinery and went to the international courts, seeking more than $334 million in damages and interest from the businessmen.
According to the media, Friday's order includes assets like a private jet, a boat and property in England and France. Kolomoysky's French villa and another 50 acres in the Haute Savoie region were also named as part of the order.
It includes seizure of several of Bogolubov's exclusive London properties, including a house on Belgrave Square near Buckingham Palace worth $5.7 million. The order permits the men to have as much as £5,000 ($7,190) in weekly living expenses, Bloomberg reports.
Ukraine's President Petro Poroshenko made Kolomoysky the regional governor of Dnepropetrovsk. In 2015, Poroshenko stripped him of the job due to a conflict over the country's biggest oil company Ukrnafta.
Kolomoysky's companies own about 43 percent of Ukrnafta and the government controls just over half the shares.
You can share this story on social media: