Cost of rebuilding Syria may reach $180bn – World Bank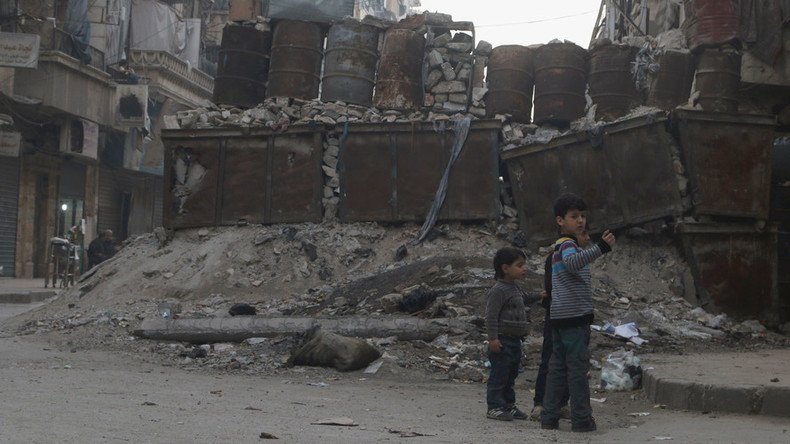 Rebuilding war-ravaged Syria may be as much as $180 billion, according to World Bank President Jim Yong Kim.
"Once hostilities end, many Syrian refugees will unlikely return unless schools and health clinics are rebuilt," said Kim at a news conference at the start of the International Monetary Fund-World Bank spring meetings, Thursday.
Due to the plunge in oil prices, Kim expressed concern about who would fund the rebuilding of the basic Syrian infrastructure.
"I am worried that there will not be the kind of grant-based aid that we might have seen at the time of $100 a barrel oil," said the president.
The usual strong supporters of the region, the oil producing countries, are facing fiscal deficits, said Kim.
Last month, Syrian President Bashar Assad put the estimated economic loss to the country from the five-year war at $200 billion. Assad said he expects many Western countries to try to get profitable contracts to rebuild the country, but Damascus plans to lean to its proven allies Russia, China and Iran.
The conflict in Syria began in March 2011 and has taken the lives of more than 220,000 people and according to the UN has left millions displaced.
You can share this story on social media: