Ivanka Trump-branded scarves recalled due to fire risk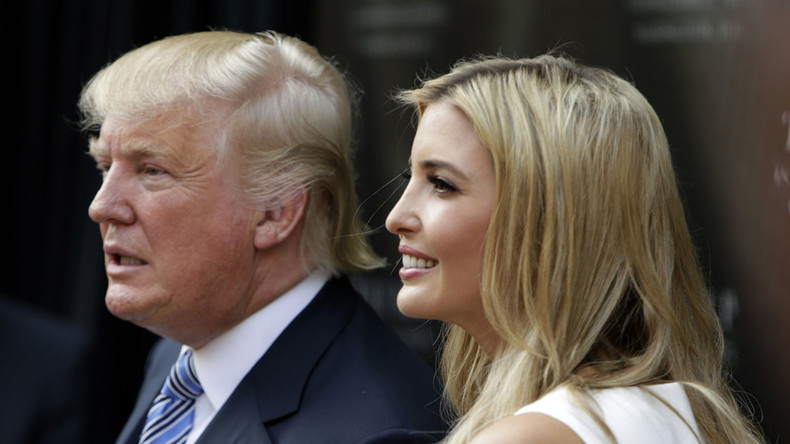 The US Consumer Product Safety Commission has recalled 20,000 scarves produced by the Ivanka Trump fashion line. The products were made in China and failed to meet federal flammability standards for clothing textiles.
The recall involves rayon scarves sold from October 2014 through January this year both online and in outlets. The products cost from $12 to $68.
"Consumers should immediately stop using the recalled scarves and return them to the place where purchased for a full refund," states the agency, adding that no cases of injuries have been reported so far.
Consumers who bought the scarves online are to be contacted directly by retailers to get the return instructions.
READ MORE: Don't step on it: 28k Maseratis recalled for potential accelerator problems

Throughout his presidential campaign, Ivanka Trump's father Donald Trump has spoken against US firms such as Ford, Apple and Nabisco who had moved manufacturing overseas.
"We have to bring jobs back to this country. We have to stop making terrible trade deals," said Donald Trump to an audience of more than 10,000 people Wednesday.
The Ivanka Trump brand includes clothing, accessories and fragrances. Analysis by Robert Lawrence, a Harvard professor, reveals at least 628 items in the range are imported with 354 of them made in China.
A brand representative expressed disappointment in the need for a recall. "But we are relieved that immediate action is being taken. We're seeing to it that this issue is fixed immediately," the spokeswoman said.
The US has tough flammability rules on materials used in clothing and textiles to minimize the risk of serious burns. The safety regulator says most of its recalls are associated with goods that come from China.
You can share this story on social media: